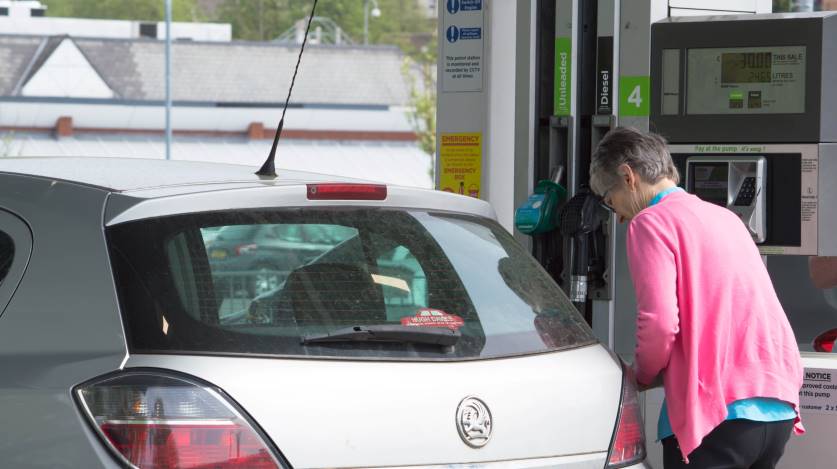 Asda Cuts Fuel Prices by 2p a Litre
Asda has become the first major supermarket to cut the price of petrol and diesel following on from a fall in wholesale prices.
Motorists will now pay no more than 114.7p per litre of unleaded or 116.7p for a litre of diesel if they fill up at one of Asda's 322 forecourts. This is the cheapest both fuels have been at the pump since November 2017 and is around 11p a litre cheaper than it was in January this year.
This latest fall in petrol prices comes after the AA warned that prices at the pumps could fall by up to 8p per litre in the coming weeks. This was after a 23% drop in the wholesale price of crude oil on Monday after Saudi Arabia started a price war against Russia. The price of a barrel of crude oil fell to less than $35, compared to almost $60 a barrel as recently as February 21.
"Once again we're pleased to be passing on wholesale cost reductions to customers," said Dave Tyrer, senior fuel buyer at Asda. "It will be a welcomed boost, especially to diesel drivers who are seeing some of the lowest fuel prices since 2017. Anybody filling up at Asda will pay no more than 114.7ppl on unleaded and 116.7ppl on diesel regardless of where they live."
Luke Bosdet, fuel price spokesman for the AA, said: "For the past two years, UK drivers have had to endure petrol averaging 125p a litre – 15p a litre higher than during the lows of 2015 and 2016. Now, at last, some real financial relief will flow from the pumps.
"However, there is currently a 6p, soon to be an 8p, gap between the UK average price of petrol (122.9p) and what competitive supermarkets like Asda charge for it. That's a more than £4-a-tank difference between forecourts that have their customers' interests at heart and those that don't."
Simon Williams, fuel spokesman for the RAC, said: "Despite these headline-grabbing fuel reductions, it remains the case that the wholesale price of both petrol and diesel has fallen so far that we really should be seeing far deeper cuts at the pumps.
"Even with today's cuts, we believe there is scope for a further 7p to 8p to come off the price of both fuels over the next fortnight – so we will be keeping a close eye on what the supermarkets do in the coming ways."