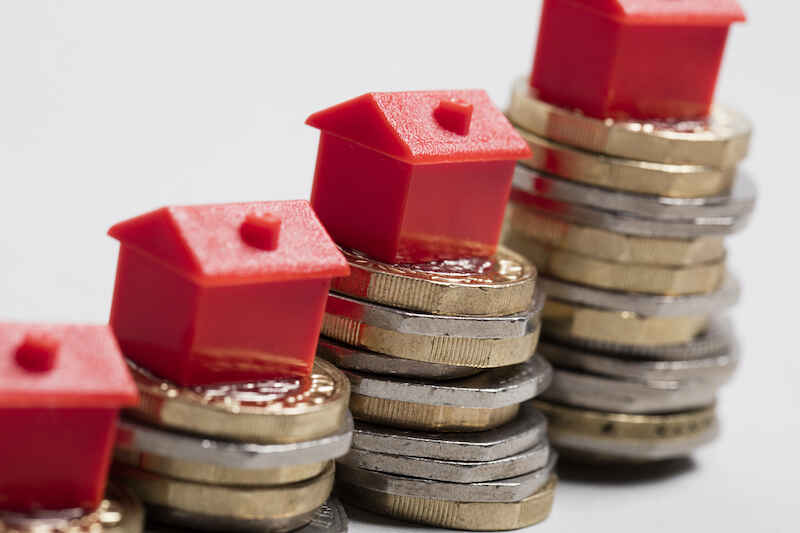 Average Monthly Mortgage Payments Rise by £100 as Interest Rates Jump
The average rates for two- and five-year fixed-rate mortgages have more than doubled in just eight months, pushing up average monthly payments by more than £100.
The best deals for two-year fixes from the top ten mortgage lenders now average 2.36%, while the best rates for five-year fixes sit at an average of 2.46%, according to broker London & County.
That's a marked increase from the "historic lows" seen just eight months ago. In October 2021, after months of lenders slashing rates, the most competitive two-year fixes from mainstream lenders averaged 0.89%, while five-year fixes sat at an average of 1.05%.
Lenders have hiked mortgage rates as the Bank of England has increased the base rate to pump the brakes on inflation. After sitting at a record low of 0.1% for 18 months during the pandemic, the base rate has now leapt to 1%, its highest level since March 2009.
The steep increases mean homeowners taking out mortgages now will pay significantly more per month than if they had locked in a rate in October. Monthly payments for a typical £150,000 repayment mortgage over a 25-year term are now around £100 more per month than they were eight months ago, adding £1,200 to homeowners' annual costs.
While borrowers might be discouraged by these higher rates, they still offer "impressive savings" over lenders' standard variable rates, said David Hollingworth, association director at L&C.
Standard variable, or reversion, rates are paid by homeowners whose fixed-rate deals have lapsed and who haven't remortgaged. According to L&C, the reversion rates of the top ten lenders averaged 4.34% at the beginning of May. The Bank of England's subsequent hike of the base rate from 0.75% to 1% will increase those rates even more.
But homeowners considering remortgaging to get off these rates better move fast, Hollingworth said.
"The market is moving at breakneck speed as lenders try to manage their product ranges and lending volume, often resulting in products lasting days rather than weeks," he said.
"That presents a real challenge for borrowers trying to keep on top of market movements but with continuing increases in mortgage rates it's all the more important for borrowers to keep a tight rein on their mortgage."
However, not everyone will qualify for the most competitive rates, he cautioned, as lenders take into account the increased cost of living in their affordability assessments.
Locking in a low mortgage rate now could help homeowners " deal with higher living costs and build in security against further interest rate rises. However, increasing outgoings are also likely to feed into lender affordability criteria, so borrowers should seek help in pinpointing the best deal," he said.
L&C's figures come just weeks after Chancellor Rishi Sunak warned Cabinet colleagues that the Bank of England could increase the base rate by a further 2.5% over the next 12 months, adding more than £1,000 to the annual mortgage costs of households on standard variable rates.
Sources