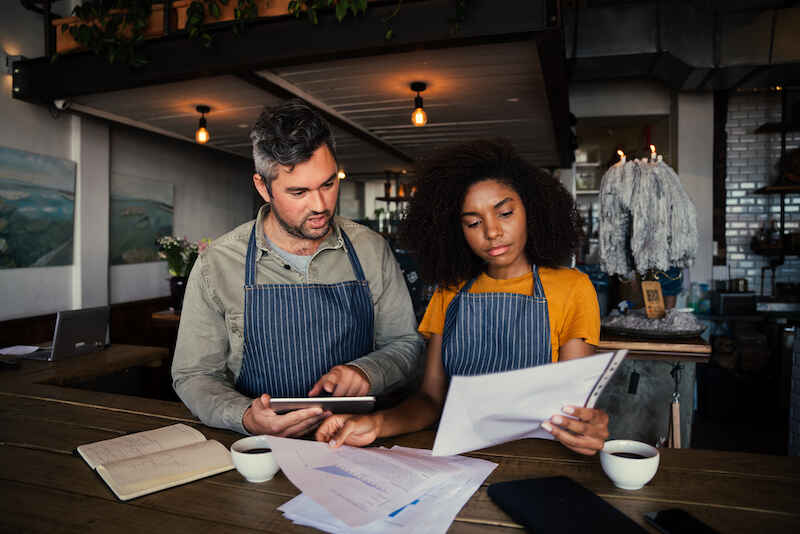 6 in 10 Small Businesses Relying on Credit to Pay for Insurance
Still reeling from the impact of the coronavirus crisis, small businesses are relying on credit cards, loans, and sometimes borrowing from friends and family to pay their insurance premiums.
Six in 10 (59%) of SMEs reported using credit to pay for their insurance in March 2022, according to new research from premium finance provider Premium Credit.
These small businesses are borrowing an average of £1,105 to cover business insurance costs. However, nearly one in ten (9%) of those using credit have borrowed more than £3,000 to pay for cover.
Among those borrowing to cover their insurance costs, 41% are using credit cards, while 34% have turned to premium finance or payment plans provided by the insurer. More than one in five (22%) have taken out business loans or personal loans, and one in ten (10%) have borrowed money from friends or family.
Small businesses are most likely to turn to credit to fund their vehicle insurance (44% of SMEs) and property insurance (39%). But nearly one-third are borrowing to pay premiums on public liability and product liability policies (29%) or legally-required employer liability insurance (28%).
Others have borrowed to cover their business interruption insurance (17%) or cyber insurance (16%), policies protecting firms against data breaches, viruses, and hacking.
The data reveals the ongoing impact of the coronavirus crisis on the finances and cash flow of the UK's small and medium-sized businesses. Among the companies using credit to pay for insurance, 21% have borrowed more over the past year than previously. Many of these firms (41%) say their use of credit is down to the ongoing impact of the pandemic. Another 28% pointed to a reduction in their income.
Meanwhile, 29% of those using more credit blamed rising insurance premiums. One in 12 (8%) using credit said their premiums have risen dramatically in the past year, while 47% reported small increases in insurance costs.
To manage their insurance costs and cope with financial difficulty, companies are making cuts (20%), including the 15% that have reduced their investment in operations, the 11% that have cut salaries, and the 8% that have closed parts of their businesses.
To limit their outlay on insurance, some SMEs are increasing their claims excesses (14%) and reducing their level of cover (14%). But cutting back on insurance cover can be risky. 12% of the firms polled by Premium Credit said they had suffered damage to property or belongings over the five years but weren't able to claim because they didn't have insurance or were underinsured.
Sources