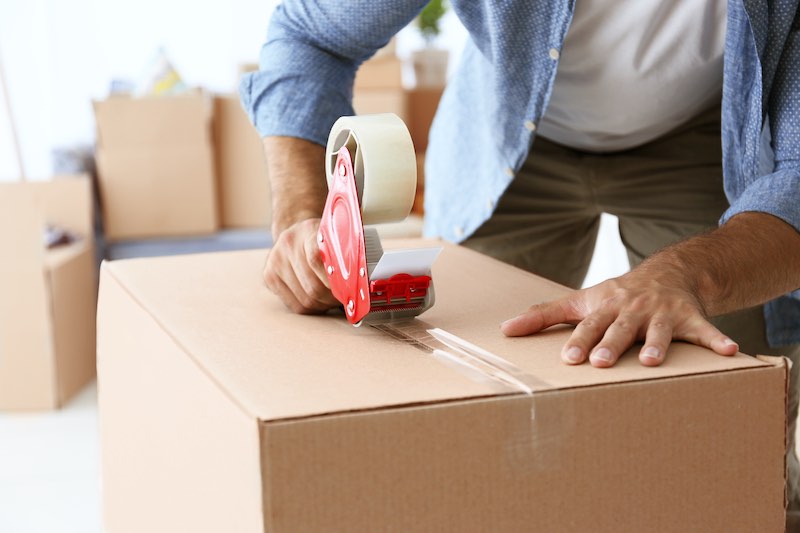 4m Items Lost, Stolen or Damaged During Home Moves Last Year
A significant proportion of home moves go awry, Direct Line is warning, as it urges movers to use professional removals firms, not cowboys or friends, and to check their insurance cover before they start loading items into the van.
Research by the insurance provider revealed that a quarter of home movers in Britain had items lost, damaged or stolen in transit last year—a total of four million possessions, many of them costly or sentimental.
Items of clothing were the most commonly lost or damaged, with one in five homeowners reporting that their wardrobes didn't make it to their new property intact. A similar proportion saw damage to large furniture items, which are expensive to repair or replace. 17% opened boxes to find broken glassware, crockery or electronics.
The average cost of replacing these items was nearly £700 per homeowner, meaning mishaps during home moves are costing Britons £1.3 billion a year.
But Direct Line says there are precautions home movers can take to safeguard their possessions. Your home contents insurance may cover items in transit to your new home, but generally only if you use a professional removals firm.
Direct Line found that the estimated 2.2 million Britons who moved house in the last six months spent an average of £682 moving their possessions. However, for many the removals process is the last thing on their mind: a third of surveyed home movers admitted they didn't factor in moving costs when working out their budget and 12% said they underestimated how expensive it would be.
Looking to reduce their expenses, many movers will enlist family or friends to move items or look for cheap removals services on social media. But scrimping on removals can leave you at risk of items being damaged or stolen.
Ian Studd, director general at the British Association of Removers, said: "There is nothing to stop a person buying a transit van today and calling themselves a removals expert tomorrow—operating entirely in the black-market economy via Facebook for example.
"Many consumers are perhaps going to the non-regulated sector of the removals market and putting themselves at enormous risk by doing so because the protections are not there if something goes wrong."
He cited examples of cowboy movers making off with the entire contents of people's homes.
Unfortunately, most home contents insurance policies won't cover damage or theft of your items if you use a man and van you found on Gumtree or recruited your butterfingered friends.
Studd encouraged home movers to use a professional removals firm and to research the company, checking its website and reviews, before they entrust their possessions to it. "Do your due diligence when selecting removals firms. It may take you a couple of hours, but if it ends up saving you hundreds or thousands of pounds in the end, then it will be worth it," he said.
Direct Line says the average cost of a home move by a professional service is around £1,000. If something goes wrong with a move using one of these services, you may have recourse to your home insurance policy, which could pay out to replace items. Exceptions apply, often for bicycles, money, glass, earthenware and other fragile items, so it's worth checking the exact terms of your insurance policy.
Dan Simson, head of Direct Line Home Insurance, said: "The last 12 months has seen both a housing market freeze and frenzy due to the pandemic and subsequent stamp duty holiday.
"This research shows that often it's this last step which can result in unplanned and unpleasant additional costs, so we encourage movers to take care when in transit."