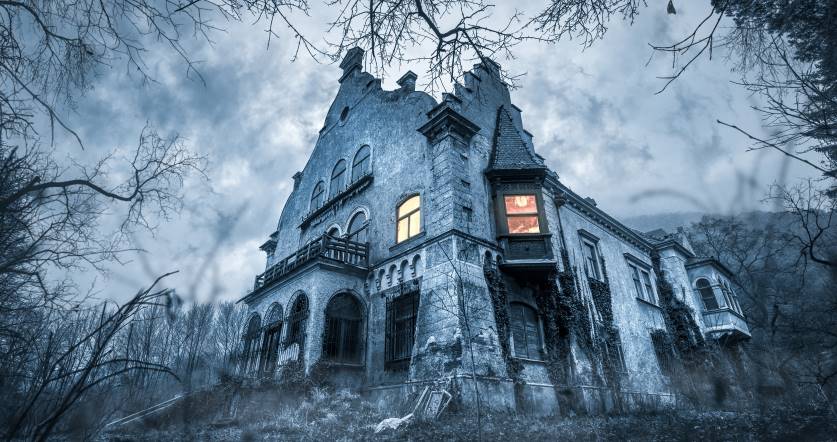 Homes Near Some Haunted Sites See Huge Price Rises
UK properties close to haunted houses and spooky sites have seen massive price rises over the last decade, according to Halifax.
Figures from the country's largest mortgage lender has revealed that some areas close to spooky landmarks have seen property prices more than double in the last ten years. So, perhaps surprisingly, prospective buyers shouldn't necessarily be put off by a home close to a manor rumoured to be crawling with ghouls.
Average house prices close to Treasurer's House in York, supposedly haunted by the ghosts of Roman soldiers, have risen from £203,348 in 2009 to £508,003 this year, an increase of 150%. They've almost doubled near Ham House in Richmond too, another notoriously haunted site, increasing by 97% over the last decade to an average of £1,139,765.
Hampton Court Palace - said to be haunted by the ghosts of King Henry VIII's wives, Jane Seymour and Catherine Howard – has also seen average property prices in the area skyrocket over the last decade. Average property prices around the famous Tudor landmark have increased by 72% since 2009.
However, Halifax warned that although house prices have been rising above the average rate in certain spooky areas, it's not the case everywhere. Dover, which is home to Dover Castle – reputedly one of the most haunted sites in the country – has seen house prices increase by 49% over the past decade. But average house prices in the town are still 35% lower than the wider Kent average.
"While our investigations show house prices near many of the nation's haunted houses have benefited from a rise, it's certainly not something we should lose our heads over," said Russell Galley, managing director at Halifax. "With a wealth of rich – and macabre – history, residents in these ghoulish areas have plenty of options when it comes to Halloween horrors.
"If you're interested in purchasing a property in one of these terrifying towns, you'll get more for your money in Liverpool or Preston, compared to more expensive areas such as York or Solihull."
Despite the fact that numerous areas with haunted sites have seen average house prices surge, Brits are still not very keen on moving to such areas. According to a survey conducted by mortgage broker Mojo Mortgages, 34% of people would be put off buying a property if they were told it was haunted.
32% of people said they wouldn't buy a property if they knew a crime was committed there, while a fifth of people would be put off if somebody had died in the property. Meanwhile, just over 10% of people said they would have second thoughts about buying a home if it was near to a cemetery.