Most insurers won't allow you to take out a dedicated insurance policy for your child. Instead, some will offer children's critical illness cover as part of your own insurance policy.
For more information, read on.
In This Guide:
What is child life insurance?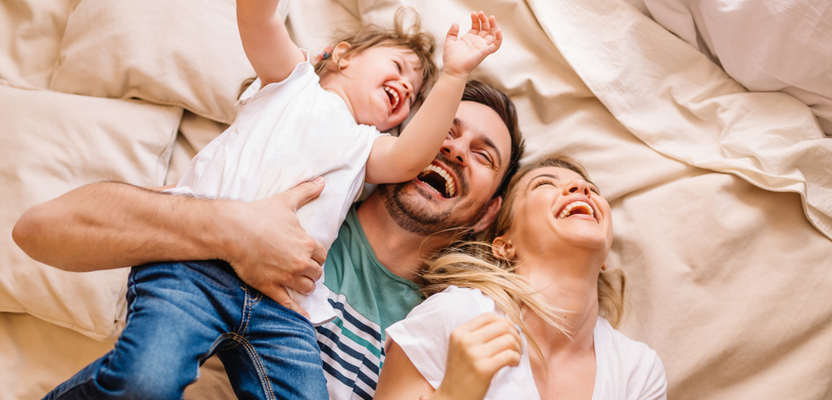 Child life insurance doesn't refer to any specific type of policy; you can't actually take out a policy just for your children. You can, however, add your children to your own life insurance policy, with an add-on known as children's critical illness cover.
By adding children's critical illness cover to your life insurance, you'll receive a payout should your child be diagnosed with a serious illness. This would cover any costs you'd have to make for their care, including any time out of work you'd have to take to look after them.
If you're considering taking out life insurance for your child, have a chat with your policy advisor to see what they can offer. Or if looking for new deals, make sure you compare prices to see which policies can add child life insurance on at the best price.
What are the benefits of life insurance for your children?
Children's critical illness insurance can cover medical expenses if your child becomes seriously ill, or funeral costs in the unfortunate event of a child's death, but also loss of income.
You may work for a company that offers very generous bereavement leave, allowing you to return to work in your time and perhaps even paying you during. Yet this is rare, and in fact, UK law doesn't demand bereavement pay be automatically granted.
Although the decision is down to your employer, most companies will only grant a few days leave. Therefore, a child life insurance policy can help to cover you financially during a time of emotional difficulty.
Children's critical illness cover can cover any medical costs you may face if your child becomes seriously unwell, including for any life-saving equipment you need to set up at home. It won't cover all illnesses, so make sure to check what exactly is covered by your policy before claiming, but will typically cover conditions such as cancer and heart disease.
Even without adding children's critical illness cover, taking out life insurance for yourself can be of great benefit to your children. This is because life insurance plans, especially level term policies, will pay a generous lump sum to your children (if they're made beneficiaries) should you fall seriously ill or die. This will give them financial security should the worst happen.
How much does children's critical illness cover cost?
You can often add your children to your life insurance policy for low incremental prices, but this will depend on your level of cover, personal circumstances, and the insurer you go with.
As your premiums will be determined by how much cover you actually need, you may want to consider the emotional cost to yourself and family if you lose a child and what financial support you would need.
You'll also need to consider how long you want to be covered for. Policies will vary in length, but will typically cover your child until they reach adulthood, i.e. when they turn 18. However, some will last longer than this, providing cover for your child until they finish higher education, for example.
Be aware that it may be harder, or at least more expensive, to get insurance if your child has a pre-existing condition.
Should I add my children to my life and critical illness policy?
So, why do it? Many insurance companies will tell you it sets your child up for the future.
It's setting your kid up to have access to a great choice of life insurance deals when they're older, especially if they develop illnesses.
Yet the child won't have any debts of their own, so the pay-out following a diagnosis is designed to support the parents. Premium contributions could add up to a fair whack, but pay-outs on claims aren't actually very high. Usually, they're capped at around £25,000, although this will depend on your insurer so compare life insurance prices to get the maximum coverage.
Furthermore, while providers will parade savings opportunities made by your cash value, they will also charge a fee; this will often counteract any savings you've made, so other investment opportunities or saving systems may be a better choice.
Remember, having to make a claim is rare, so it may be best to look at other options for you and your family.