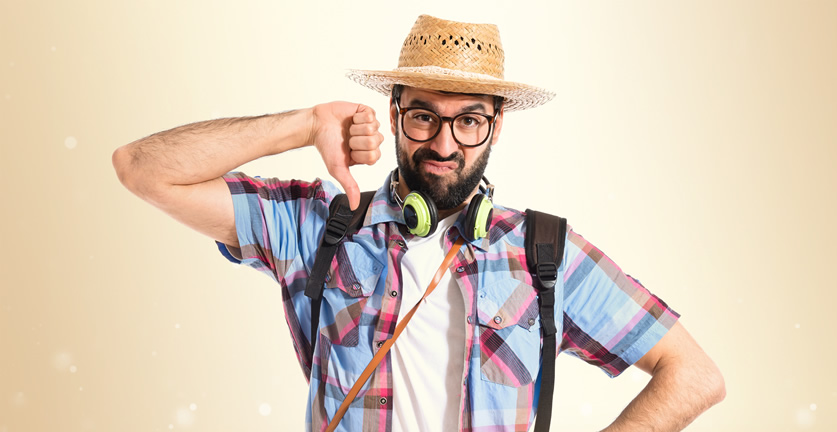 Travel Firms Super Break and Late Rooms Go Bust
Two British package holiday firms – Super Break and Late Rooms – have gone into administration, affecting over 50,000 holidaymakers.
The collapse of York-based Super Break and Manchester-based Late Rooms is believed to have affected around 53,000 customers, most of whom are yet to take their trips. The two companies are owned by Malvern Group, which employs around 250 people, but it has ceased trading and KPMG has been appointed as administrators.
"This is a devastating blow for all of our wonderful employees who have invested so much time and effort into building Malvern, its brands and trips technology platform," said Hugo Kimber, executive chairman at Malvern Group. "This is equally difficult for all our suppliers, partners, and customers who will be impacted by this news. To be so close to delivering our goal of an integrated, dynamic and commercially successful business, that could provide significant value through its innovative products, is heart-breaking."
Malvern Group has said that as Super Break was a member of the Association of British Travel Agents (ABTA), most affected customers should be eligible for a full refund of their trip, and that anybody currently on holiday should continue as normal. However, only package holidays have been financially covered through ABTA, and some holidaymakers who only booked accommodation through Super Break are reportedly being asked to pay again. Anybody who's booking only includes accommodation should contact their travel insurance broker to see if they're covered.
"The majority of customers are yet to travel and in most cases they should be able to obtain a refund, either through ABTA or another financial protection scheme, depending on the type of booking," said ABTA. "The vast majority of holidaymakers' arrangements will be covered. These customers will either be entitled to a refund or, if they've booked through another travel company, they should contact them to discuss options which may include continuing with their booking, re-booking or alternative arrangements."
Malvern Group has said that although most customers should be refunded for their accommodation, any vouchers or entertainment tickets would no longer be valid. Late Rooms was not a member of ABTA, although it said in a statement that its customers' bookings with hotels should be secure as the company doesn't take direct payments.
"LateRooms.com acted as an agent on behalf of your accommodation supplier, therefore we anticipate that your reservation is secure," said the company. "We recommend, however, that you contact your accommodation supplier directly prior to travelling to confirm."
This latest news is yet another blow for British travellers, after the widespread chaos surrounding strike threats and flight cancellations during the recent bout of extreme weather. Add that to the fact that the pound has been sliding against the dollar and euro, the start of this year's summer holidays has not been smooth sailing.