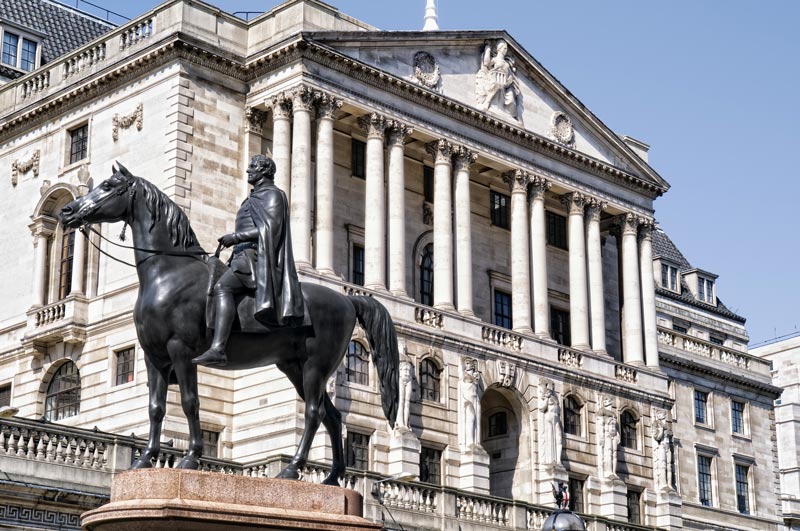 Bank of England Holds Interest Rates, Warns of Possible Brexit Recession
The Bank of England has voted to hold interest rates at 0.75%, while issuing a grim forecast about the impact of Brexit on growth and the value of the pound.
As anticipated, the nine-member monetary policy committee (MPC) voted unanimously to hold interest rates at 0.75%. They were last revised up a year ago.
However, the Bank's forecasts for growth were more pessimistic than expected.
With Brexit negotiations dragging on, the chance of a no-deal exit rising, and as the pound plunged, reaching a two-year low this week, the central bank predicted zero GDP growth in the second quarter—before the UK even departs the EU.
The bank's quarterly inflation report, issued Thursday, also warned there was a one in three chance of a negative growth—a recession—by 2020.
The Bank cited "entrenched Brexit uncertainties" along with escalating international trade tensions and a global economic slowdown, as reasons for the dour forecasts.
"Since May, global trade tensions have intensified and global activity has remained soft. This has led to a substantial decline in advanced economies' forward interest rates and a material loosening in financial conditions, including in the United Kingdom," the Bank's Monetary Policy Committee said.
"An increase in the perceived likelihood of a no-deal Brexit has further lowered UK interest rates and led to a marked depreciation of the sterling exchange rate."
The recent spiral in the pound—the worst performance of any major currency in the month of July—has been linked to new Prime Minister Boris Johnson's commitment to leave the EU, deal or no deal, in 100 days.
"These asset prices reflect market participants' perceptions of the likelihood and consequences of a no-deal Brexit," the Bank said.
A no-deal exit would send the pound crashing still further, with inflation rising and GDP growth slowing further, the Bank warned.
However, the Bank said it did believe a deal with Brussels, and a smooth Brexit transition, could still be reached—reflecting official government policy to continue pursuing a managed exit.
In that case, the bank said it would likely raise the bank rate over the next three years to combat inflation.
"Assuming a smooth Brexit and a recovery in global growth, a significant margin of excess demand was likely to build. Were that to occur, the MPC judged that increases in interest rates, at a gradual pace and to a limited extent, would be appropriate," the Bank said.
But while the government is still officially targeting an agreement with Brussels, there are suggestions it is expecting to leave without one. Johnson ally Michael Gove, in charge of no-deal preparations, said earlier in the week that the government was "operating on the assumption" of a no-deal exit on 31 October.