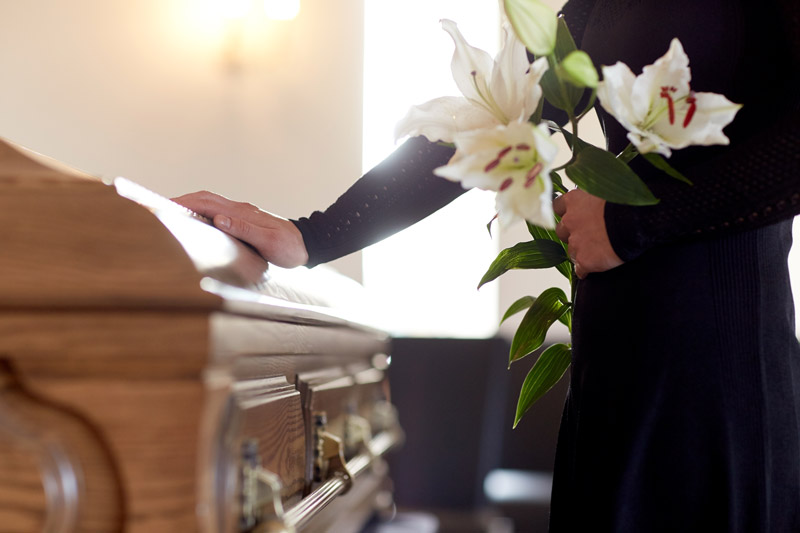 Low-Income Families to Receive More Help With Funeral Expenses from Next Year
The amount benefit claimants can receive to help with funeral expenses for their loved ones will rise for the first time since 2003.
Eligible bereaved facilities will now be able to claim a maximum of £1,000 in Funeral Expenses Payments, to meet expenses such as a coffin and director's fees. That's up from £700, a 43% increase.
However, according to data from Sun Life, an insurance company which sells funeral plans, the cost of the average funeral has risen 122.5% over the same period, from £1,920 in 2004 to £4,271 in 2018.
For those who can't afford a funeral, local councils pay for a pauper's funeral. However, these are very basic, without flowers or a wake.
Recipients of certain state benefits, including Universal Credit, Pension Credit, Housing Benefit, Child Tax Credit, Jobseeker's Allowance and the disability element of Working Tax Credit, can therefore claim Funeral Expense Payments to put toward a funeral they organise themselves. This can be more personalised.
The payments cover the full cost of a burial or cremation and up to £700—rising to £1,000 from next year—of a funeral director's fees.
Minister for Welfare Delivery, Will Quince, said: "Everyone wants to give their loved ones a dignified send-off, and this money will help pay for the personal touches that enable a family to say goodbye properly.
"Planning a funeral can be incredibly distressing, and this payment will help lighten the financial burden on families during a difficult time."
Ian Atkinson, marketing director at SunLife, welcomed the rise: "The Funeral Expenses Payment is to pay for the extras that make a funeral more personal, so this rise will certainly help many people be able to afford those personal touches for their loved ones."
However, he noted that the long overdue increase doesn't keep pace with growth in funeral prices over the last decade and a half.