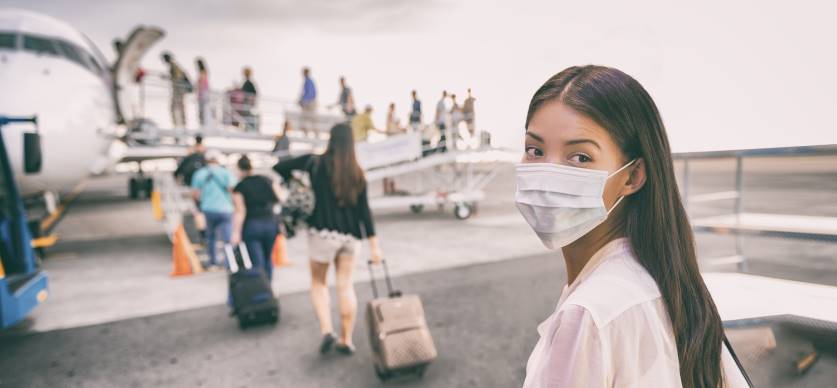 Coronavirus and Travel Insurance: Am I Covered?
With the deadly coronavirus spreading fast around the world, many people are changing their holiday plans. But does travel insurance cover the virus? Here's what we know.
The coronavirus, which emerged in the Chinese city of Wuhan at the end of last year and has now spread to every continent in the world, is fuelling fears of an uncontrollable pandemic. The fears have been felt in the crashing stock markets around the globe, and a massive fall in the number of people booking holidays, especially to China and the Far East.
With the virus now spreading faster in Europe than in China, with almost a dozen towns in northern Italy under lockdown, more and more Brits are wondering if their holiday plans will be affected. And now many holidaymakers are asking the same question: will their travel insurance cover them if their trip is disrupted by coronavirus?
"Travel insurance will only step in when the country you are going to has been named by the FCO as somewhere you should not travel to at all, or where you should only travel if it is essential, and holidays are not essential," said Brian Brown, consumer finance expert at Defaqto.
"In these circumstances your outcome will depend on your holiday plans – if you've booked through an ABTA or ATOL member, they will either attempt to find you an alternative holiday, or give you a refund. If you've made your own arrangements, it will be down to your travel insurer, or yourself to remedy the situation.
"If the FCO does not make a pronouncement about a country, then you have no grounds on which to cancel your travel plans, so no insurer – to our knowledge – will cover you for cancellation. The phrase used in policies is 'disinclination to travel' which is not covered."
Nick Wyatt, head of R&A, Travel and Tourism at GlobalData, said: "If there was previously a temptation to view the coronavirus as a China, or Asia, issue then developments this week must force a shift in mindset.
"With the news that 11 towns in Italy are on lockdown and counties such as Austria and Croatia announcing their first cases, it is readily apparent that the impact is likely to be felt on a more global scale than was perhaps previously envisaged."
The current advice from the Foreign & Commonwealth Office (FCO) is: "If you're concerned about the impact of the COVID-19 outbreak on your existing travel plans, check with your airline, tour operator, cruise line or other transport and accommodation providers as applicable. Individual providers may also have their own requirements for customers or passengers to meet."