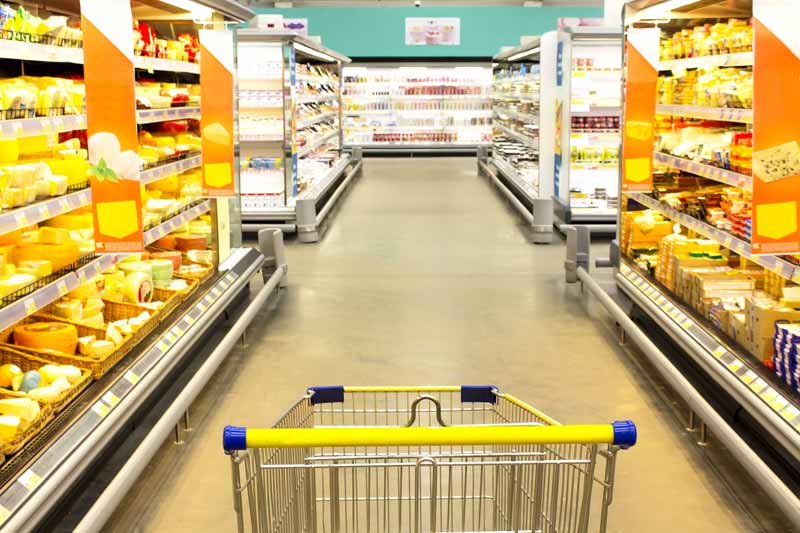 CPI Inflation Remains Flat at 0.3%
Inflation in the UK as measured by the Consumer Price Index remained unchanged at 0.3% in May, according to the Office for National Statistics.
The ONS said, of this latest figure: "This continues the position seen since the beginning of the year of a rate which is a little above zero."
The consumer price index measures the change price of a market basket of goods, that is, a selection of basic commodities like food, fuel and transport.
CPI inflation has stayed at 0.3% for every almost the entirety of 2016, bar March when it jumped up to 0.5% thanks to an early Easter pushing up air fares.
This time around, transport costs again worked to push inflation up, increasing by 0.9% overall, driven largely by increasing costs in diesel. Oil prices have been creeping back up in recent months, now resting at around $50 per barrel, but are still a long way off the 2014 peak of $115.
Rising transport costs were offset, however, by falling costs for clothing, food and games. Food in particular has fallen as supermarket price wars rage on, with large supermarkets competing to retain customer expenditure in the face of growing popularity of competitors like Aldi and Lidl.
At 0.3%, CPI inflation was 0.1% below its expected level for May, and still far below the Bank of England's target of 2%, which it hasn't reached since December 2013. CPI inflation has remained within 0.3% of the zero mark for almost 18 months now, having dipped into negative territory twice last year.
Paul Hollingworth at Capital Economics said that we are likely to see inflation remain low for the rest of the year, but that the outcome of the EU referendum should cause in to change in the long run. He joins the chair of Capital Economics, Roger Bootle, in arguing that a vote to leave the EU could push the value of sterling down which would, in turn, give inflation an upwards boost. He also said, though, that a vote to remain is likely to give the economy a boost and as such, inflation should start moving upwards either way come next year.
Hollingworth said: "UK CPI inflation looks set to remain fairly subdued for most of the second half of this year.
"If the UK votes to leave the EU next week, we expect sterling to fall sharply, which would put significant upward pressure on inflation further ahead. On the other hand, if the UK votes to remain, then sterling could recover a bit. But the economy would probably get a post-referendum rebound too.
"Inflation should gather more pace next year, regardless of which way the EU referendum vote goes next week."
Chris Williams at Markit agreed that for the immediately foreseeable future, inflation is likely to remain low, with the future of the exchange rate very much dependent on the outcome of the referendum, and wage growth remaining subdued.
He said: "Inflation has been stuck at 0.3% for most of the year to date, and only modest further upward movement is likely in the coming months, meaning the headline rate looks set to remain well below the Bank of England's 2.0% target for the foreseeable future.
"Looking ahead, the rise in the oil price is likely to add further to inflation in coming months, but subdued wage growth should help keep the headline rate down below the Banks's target. Recruiters reported the lowest [wage growth] for two and a half years in May as demand for staff cooled and low inflation kept wage bargaining power down. The exchange rate is more of an unknown, and much of course depends on the outcome of the 23 June referendum."
While CPI inflation remained flat, RPI (retail price index) inflation, which had a slightly broader scope and includes housing costs, grew slightly from 1.3% to 1.4%.