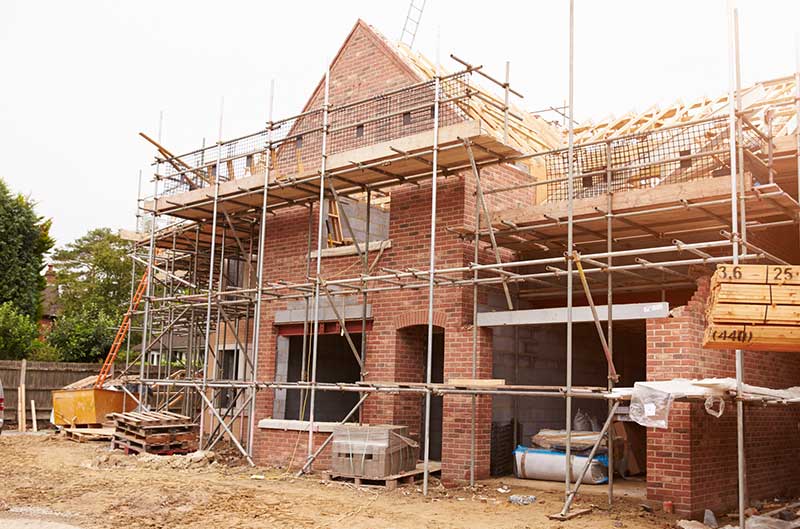 RICS - UK Will Face Shortage of Rental Properties
The Royal Institute of Chartered Surveyors has reported that in order to meet growing demand, around 1.8 million new rental homes must enter the UK market within the next 10 years.
With home ownership becoming increasingly difficult due to affordability pressures, the need for rental homes is only set to go up and, RICS report, at current construction rates, we are set to be left with a shortfall of around 1.8 million homes.
"The Government must urgently deliver 1.8 million new rental homes for UK families, as new figures show a sharp drop in the number of available properties. New figures show an ailing rental sector that cannot keep up with predicted demand," RICS reported.
"RICS figures show that 86% of landlords have no plans to increase their rental portfolio this year - with that trend set to remain for the next five years. Additionally, a net balance of 58% of RICS estate agents have reported a drop in buy-to-let sales since May."
They urged the government to shift policy in favour of the rental market, rather than focusing on home ownership, as they are currently indicating they intend to do.
They argued that the recent stamp duty hike has done damage to the market, and to potential renters, as landlords are being deterred from investing in more properties. This downward trend, they argue, is only set to accelerate when reforms to the tax relief system for landlords further decrease their potential earnings.
RICS said "We urge the Prime Minister to abandon David Cameron's previous home ownership focus and reverse April's Stamp Duty measures in order to address short term rental supply issues."
Others are suggesting broader, longer term fixes including the introduction of a new "build-to-rent sector", with private development companies encouraged to step up construction rates and to build dedicated rental properties that take the slack off the existing market.
Grainger PLC, "the UK's largest residential property owner…listed on the London Stock Exchange", backed this approach.
Grainger's Chief Executive, Helen Gordon, said: Build-to-rent can help the Government in five simple ways: (1) by increasing housing supply; (2) by delivering more quickly than other traditional house-building models; (3) through creating new jobs and contributing to town centre regeneration; (4) by providing a better deal to customers including more stability; and (5) by supporting greater flexibility in the labour market."
Regardless of whether build-to-rent is pursued as a particular form of increased housebuilding, the need for construction to be stepped up at all is something most are agreeing on.
Nationwide's chief economist Robert Gardner urged development companies to increase construction rates with the release of the building society's latest house price index last week.
RICS head of policy, Jeremy Blackburn, offered an emphatic plea to the government, calling for Theresa May to "get out her hard hat".