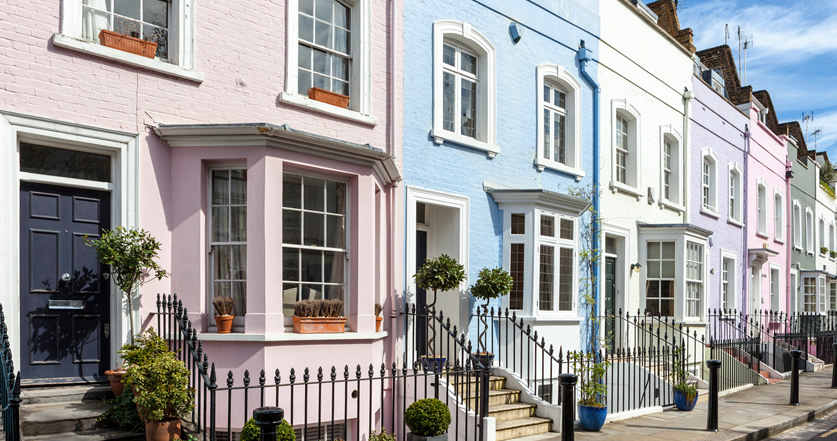 London House Prices Stabilising
House prices in London are beginning to grow slightly after falling for three years, according to the Zoopla UK cities index.
According to the report, house prices in February rose in every city in the UK for the first time since August 2015. Leicester saw the highest year-on-year rise in February, with house prices in the East Midlands city jumping 6.8%. Since the Brexit referendum in 2016, house prices in both Leicester and Manchester have risen by up to 17%. The major cities of Manchester, Birmingham, Liverpool, Glasgow, Belfast and Cardiff all saw house prices rise by at least 5% in February. The city that recorded the lowest growth was Cambridge, with house prices rising there by just 0.2%.
In the capital, house prices rose by 0.4% compared to February 2018. Prospective buyers were previously holding back amid Brexit uncertainty, but the market has recently begun to pick up as house prices remain subdued and people are taking advantage. Across the country, house prices grew 2.8% year-on-year and have been rising each month since November. The average house price in the UK is now £253,800. However, the price of an average home in London currently stands at £481,800.
According to the data, house prices are falling in 55% of London postcodes, although this is a significant drop from the 69% recorded in October 2018. However, the rate at which these house prices are falling is quite low – nowhere is seeing prices fall by more than 5%. Of the 45% of London postcodes where house prices are rising, the majority are in lower income areas away from the city centre.
"Our latest index results show that house prices in London are starting to firm," said Richard Donnell, research and insight director at Zoopla. "Buyers who have stood on the side-lines since 2015 are starting to see greater value for money, seeking out buying opportunities amidst the uncertainty of Brexit.
"This is supported by greater realism on pricing by sellers. While we do not believe London prices will rebound, the closer alignment of buyer and seller expectations is a positive for market activity and sales volumes, which are 25% lower than in 2016.
"House price growth has remained strong in regional cities over the last 3 years, rising as much as 17% since the Brexit vote but signs of weaker growth are building as affordability pressures grow. While the Brexit debate reaches fever pitch, data on housing sales and demand for mortgages shows buyers are largely unmoved.
"Transaction volumes over 2018 remained in line with the 5-year average. The latest data shows that housing transaction have increased slightly in the first 2 months of 2019. With unemployment at a record low and mortgage rates still averaging 2%, buyers appear to be largely shrugging off Brexit uncertainty until there is a material change in the overall outlook."