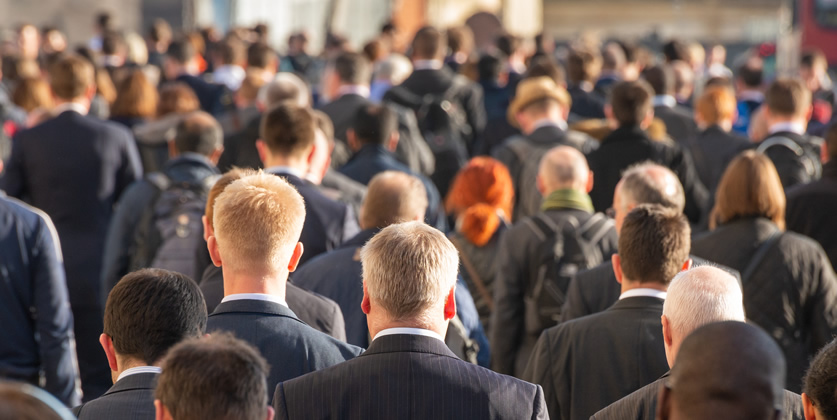 UK Employment Hits Record High
The employment rate in the UK is at its highest level since records began in 1971, according to the latest figures from the Office for National Statistics.
There were a record 32.7 million people in work between November 2018 and January 2019. That equates to an extra 222,000 people employed over the period, the biggest quarterly rise in over three years, since the three months up to November 2015. The employment rate of 76.1% is the highest in the 48-year history of the official measure.
The unemployment rate in the UK is also at near-record levels. There were 35,000 fewer people out of work in the three months to January. The figure now stands at 1.34 million, which is 112,000 less than at the same time last year. It means the unemployment rate is now at 3.9%, the first time it has gone below 4% since January 1975. In contrast, the current average unemployment rate in the EU is 6.5%.
"The employment rate has reached a new record high, while the proportion of people who are neither working nor looking for a job – the so-called 'economic inactivity rate' – is at a new record low," said Matt Hughes, senior statistician at the ONS.
The number of economically inactive people in the country is at its lowest ever recorded, at 8.55 million, or 20.7%. The number of job vacancies increased to 854,000, which was 4,000 more than the previous quarter. Wage growth in the quarter was also up to 3.5%, the highest it's been since 2008.
There were also record numbers recorded of both men and women in employment. There were 17.32 million men in work over the quarter, an increase of 77,000 from the previous three months. The increase in female employment was even higher, with 144,000 more employed women compared to the previous quarter, up to 15.4 million. This is the highest three-month increase in employed women since February to April 2014.
"Today's employment figures are further evidence of the strong economy the chancellor detailed in last week's Spring Statement, showing how our pro-business policies are delivering record employment," said Employment Minister Alok Sharma. "Our jobs market remains resilient as we see more people than ever before benefiting from earning a wage. By backing the government's Brexit deal and giving certainty to business, MPs have the chance to safeguard this jobs track record."
The strength of the labour market has surprised some economists, many of whom had expected a downturn due to the ongoing uncertainty surrounding Brexit. The Bank of England have said they expect the UK's economy to grow at its slowest rate in a decade this year, and some analysts are concerned by the fact employment is growing at a quicker rate.
"There was no sign in the labour market data of Brexit concerns at the start of the year as the data beat expectations in every regard," said Andrew Wishart, UK economist at Capital Economics. "This will add to concerns that the Brexit-related fall in investment is having a detrimental effect on the economy, as firms have opted to hire workers to meet demand rather than invest."