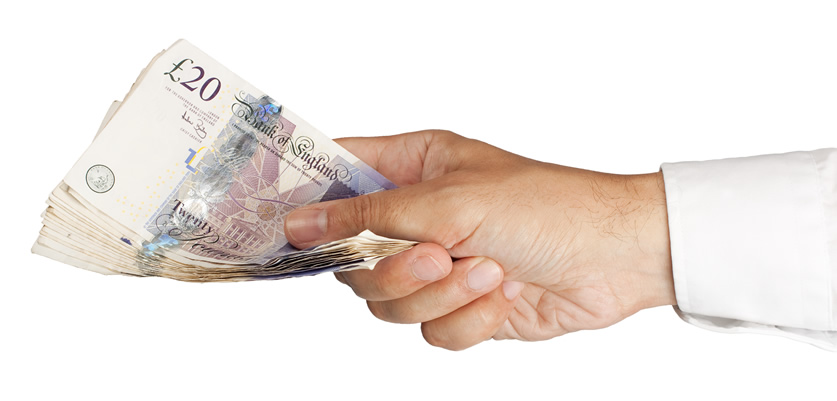 People Without a Bank Account Pay More for Bills
People without access to a bank account in the UK are paying £485 a year more on their bills than those with one, according to account provider Pockit.
There are currently around 1.23 million people in the country who don't have a bank account, meaning they are ineligible for many deals and discounts on their utility bills, such as their gas and electricity, broadband and mobile deals, as well as personal loans.
Less than 20 years ago, there were around 2.5 million people in the UK without a bank account, but that number has more than halved since then due to technological advancements and the introduction of basic accounts. However, last month the government stated in its Financial Inclusion Report that "this is still 1.23 million too many".
The report, issued by the Treasury and the Department for Work and Pensions, said: "We are working closely with industry to improve access to basic bank accounts, which are specifically designed to support the unbanked, but also work to promote awareness of local credit unions."
There are various reasons why there are still over a million so-called unbanked people in the UK today. Individuals with poor credit ratings, or those unable to provide proof of a UK address or relevant ID, such as the homeless or certain migrants, will struggle to open an account with a high street bank. There are also a minority of people who don't want a bank account for their own personal reasons.
Pockit, a digital current account provider boasting almost 500,000 customers in the UK, analysed the pricing data of energy bills, mobile data plans and broadband deals, as well as the interest paid on a year-long loan of £300. The average annual cost of all these bills was found to be £1,603 for those without a bank account, while those with a bank account only pay an average of £1,118.
Customers with a bank account are offered discounts or better deals with their energy, broadband and mobile companies if they pay by direct debit, and also have more options when searching for credit. As a bank account is needed to make direct debit payments, those without access to an account cannot receive the better offers and are therefore paying on average an extra £485 a year on their household bills.
"For many of us, having a bank account is a basic fact of life," said Virraj Jatania, founder and CEO of Pockit. "Yet the unbanked face a banking poverty premium which can put a real strain on their finances."
BT and Virgin Media, two of the largest broadband providers in the UK, offer a 'super line rental discount' for paying via direct debit, which saves customers over £38 a year. Pockit also looked at data from Ofgem which revealed that customers with prepayment meters pay £141.57 a year more on average on their gas and electricity bills than those who pay with direct debit.
The trade association for the banking sector, UK Finance, said: "The banking industry is committed to ensuring banking is accessible to all. There are over seven million basic bank accounts in the UK, helping customers across the country access vital banking services."