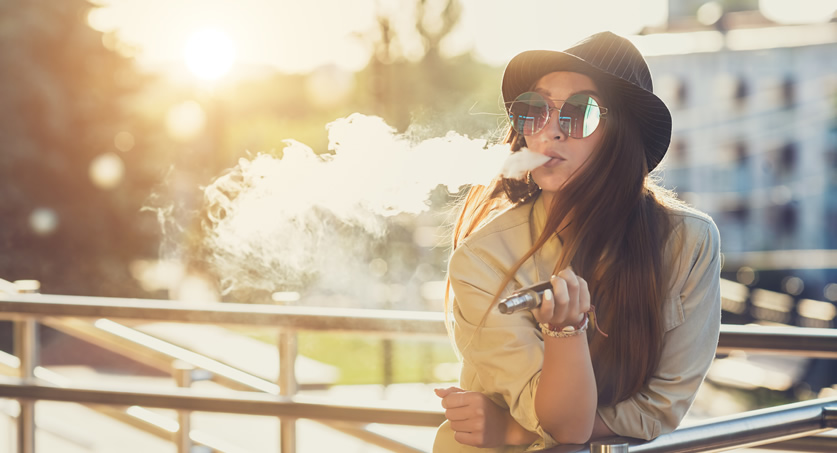 Philip Morris Offers Life Insurance to Ex-Smokers
Tobacco company Philip Morris has launched Reviti, a life insurance firm that will offer discounted policies to former smokers.
The company, which sells cigarettes under the world-famous brand Marlboro, will initially offer its insurance policies to UK customers but plans to introduce it to other global markets in the future. Reviti will offer discounted plans to customers who switch to their vaping devices or other tobacco-free products, or who quit smoking altogether.
The firm has announced that customers who switch from traditional cigarettes to e-cigarettes will get a 2.5% discount on their life insurance premiums. If they switch to a product that uses Philip Morris's own heating system IQOS for three months they will be eligible for a 25% discount. Meanwhile, any customers who quit smoking for a year will get a 50% discount on Reviti's life insurance offers. Premiums will start at £5 a month.
"At Reviti, we believe everyone is a work in progress, able to improve their lifestyle choices to improve their chance of a better life," said Daniel Pender, chief executive of Reviti. "So we decided to change things up. To rethink life insurance."
E-cigarettes and vaping products are already hugely popular in the UK, partly because of the government and public health agency's push to encourage people to quit smoking and switch to less harmful products. In 2018, Philip Morris tried to push its own e-cigarettes into the UK market by investing £2 million in a British anti-smoking campaign.
Mirek Zielinski, head of innovation and science at Philip Morris International, said: "We don't expect people to say thank you, we don't expect to be trusted, we expect to have a chance to talk to consumers and tell them what we know as long as we do it in a way which separates truth from mistruth, relevance from irrelevance."
Philip Morris ultimately plans to become 'tobacco-free' by ceasing its sales of tobacco products altogether, although it hasn't set a specific date of when it intends to do so. The company plans to focus its operations entirely on e-cigarettes and vaping products, and its launch of a life insurance firm is part of these plans.
Andre Calantzopoulos, CEO of Philip Morris International, said: "Obviously that makes sense for public health and the people who smoke themselves, but it also makes sense for our shareholders because financially, as these products are not cigarettes, they benefit from lower excise taxes and better margins, so it's a win-win for everybody. That's why we all move in this direction, and the faster we move out of cigarettes the better for all of us."