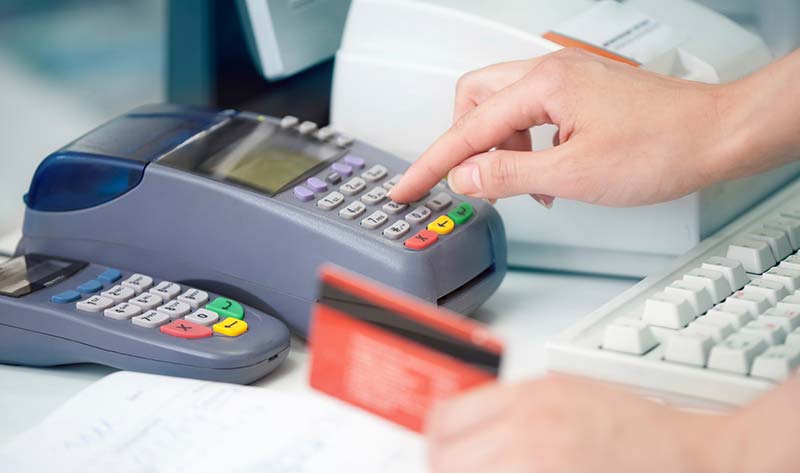 Credit Card Interest Rates at Highest Level in 10 Years
Typical APR on credit cards has hit its highest rate in over 10 years despite a relatively low base rate, according to Moneyfacts.
These high interest rates, coupled with the fact that an increasing number of people are becoming dependent on credit cards, raises concerns over many consumers spiralling into debt.
The average credit card now charges interest at 23% per year and people are being warned not to be fooled by interest free rates at the time of purchase as eventually they could be paying a much higher rate down the line. Long periods, advertised as interest free, have begun to come under review from the financial conduct authority, who are concerned by the amount of people who only pay back the minimum amount required each month, leaving large balances left to pay off when the interest does kick in.
Consumers who can't pay off their debts each month and can only pay small increments will be finding themselves looking at long term debt as the interest rates continue to spiral. Among the highest interest credit cards is HSBC's, which will leave customers paying 29.9% interest every year.
Finance expert at Moneyfacts Rachel Springall said "Countless borrowers could well be relying on credit cards to make ends meet as the cost of living continues to rise. While there has been a huge injection of introductory interest-free offers into the market over the last few years, which can help spread the cost of purchases, this has not stopped a surge in credit card interest away from these timed offers.
"What's more, further rises may occur in response to any base rate hike, as it gives lenders an excuse to pass on higher interest charges to consumers," she added.
Essentially, consumers who have considering taking out a credit card would be wise to take one out sooner rather than later before the imminent rise in interest rates.
Moneyfacts also highlights the important of shopping around and searching for the best deal when it comes to credit cards.
There are concerns as well with the criteria around lending money, which are set to tighten soon. This could be extremely detrimental to those who rely on credit to stay above water. Rachel continues to explain.
"A tightening of lending on credit cards could be the equivalent of knocking down a pillar of stability from under those people barely managing due to the rising cost of living and little to no increase to their salary,
"Credit cards have become a staple choice for borrowers, so a sudden change in their accessibility may turn borrowers to more expensive short-term lending, such as overdrafts and payday loans.
"Consumers with debt troubles are clearly vulnerable and they would be wise to seek out financial advice before they damage their credit score beyond repair. Lenders should also be on hand to work with consumers to make sure they are not borrowing more than they can afford to repay. It's always worthwhile for borrowers to check their credit report, get a credit repair card to build a good financial footprint or consolidate their debts using an unsecured personal loan if they run into difficulties."