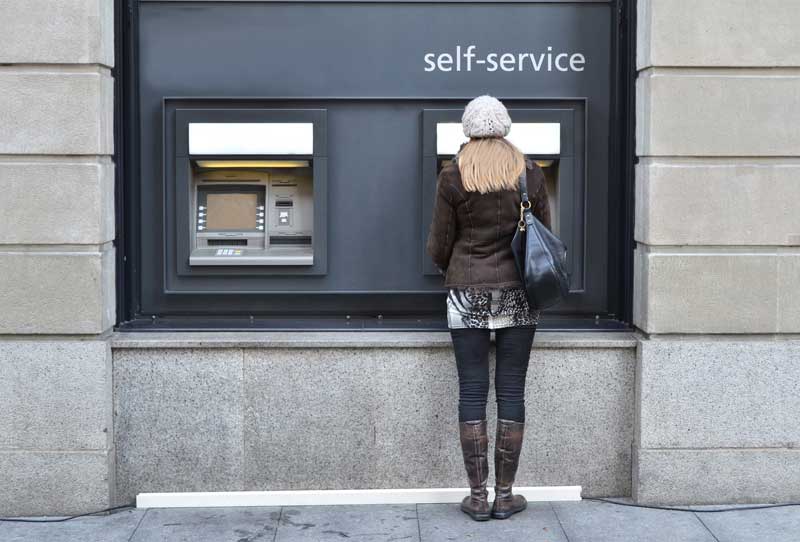 ATM Operators Plan Cash Machine Cuts
The two largest cash machine operators in Britain have said they may have to close thousands of cash points or start charging fees for withdrawing cash in if banks continue with proposals to cut fees paid by card issuers.
Link, the company with the biggest ATM network, is looking to reduce the cost charged to card issuers to allow customers to use the machine. The amount that card issuers would have to pay to cash machine operators would fall from 25p to 20p per withdrawal, although this change would be happening over a 4-year period
Cardtronics, which operates over 20,000 cash machines, has warned that the proposal will make many free-to-use cash machines "unsustainable."
In a statement, Cardtronics UK said: "We can confirm that there are specific plans to close some of our machines due to the prospect of lower Link interchange payments as early as next year, combined with rising cost pressures which include the recent introduction of polymer notes, the need for software upgrades as well as increasing crime prevention and other compliance costs.
"Should Link's proposals to slash interchange be implemented in their entirety, the free-to-use ATM model in the UK will become unsustainable and Cardtronics UK will be forced to convert a much more significant number of currently viable free-to-use ATMs to pay-to-use or even remove ATM sites altogether."
Notemachine, which operates around 10,000 ATMs also warned that the proposed changed would have on availability of free cash. Notemachine CEO Peter McNamara said "It would put a lot of our profitability at risk…It is the lower transaction sites in rural and even some urban areas that are threatened by this."
Mr Mcnamara also noted that while actual cash transactions had gone down as people became more reliant on cards, the amount of physical cash has doubled since 2005.
"Most people budget in cash — they put £50 or £100 in their wallet and live on that for the week," he said "Cards can't keep track of expenditure in the same way as cash. More people will go overdrawn."
It's not only the cash machine operators who oppose Link's decision to lower fees, with politicians and consumer groups questioning the proposal as well. Nicky Morgan, chair of the commons treasury committee, wrote to Link asking what assurances they can make that an even network of cash machines will still exist across the country.
Which? also voiced concerns and wrote to the Payment Systems Regulator asking for a review to understand how customers would be affected. Last year Which? conducted a survey that found that 2.7 million people in the country were still reliant on cash.