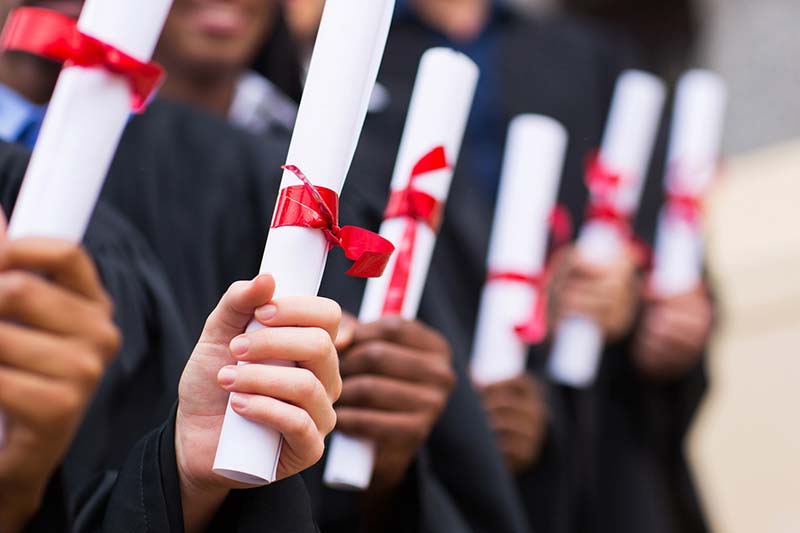 Plans to Cut Tuition Costs by Offering Two Year Degrees
Plans are in place to offer two-year university courses as an alternative to the traditional three to save an average of £5,500 in tuition fees for students.
The Department of Education has said that it will give students a saving of 20% on overall fees and give students a year's extrawork experience rather than a final year studying. Labour's shadow education secretary Angela Rayner disputed the proposed effectiveness of such a scheme and pointed to a lack of evidence that "squeezing three years of learning into two will stop the huge drop in part-time students or lead to better outcomes". She also noted that the cost of studying per year would increase from £9,250 to £11,000 per year.
The initiative is part of a plan to entice more educational institutions into offering shorter, more intensive courses with the argument being that a three-year course does not suit all students. In the past two years the number of part-time students has dropped by 56% with a similar number recorded for mature learners, in line with the increasing price of education over the past decade.
Professor Les Ebdon, head of the Offa access watchdog welcomes the idea of the two-year courses. He said, "Accelerated degrees are an attractive option for mature students who have missed out on the chance to go to university as a young person," said Prof Ebdon.
"Having often battled disadvantage, these students can thrive in higher education and I hope that now many more will be able to take up the life-changing opportunity to get a degree."
There are also concerns regarding the shorter courses in relation to staff contracts and the increased strain on students due to them having to work more intensively and with shorter holidays compared to three-year courses.
A spokesman for the Russel Group said, "I don't think any university is necessarily ruling two-year courses out, but there are practical reasons why three-year programmes have generally been considered the most appropriate way to deliver courses at research-intensive institutions."
The chief executive of Universities UK, Alistair Jarvis questioned how popular the two-year courses would be. He said, "Several universities have been offering two-year, fast-track degrees for a number of years, but demand has been limited under the current system."
If the move is approved, then two-year courses would be open for application in Autumn 2019. Jo Johnson the Universities Minister said "For too long we have been stuck with a system that has increasingly focused on offering only one way of benefiting from higher education, via the classic three-year degree programme.
"The passage of the Higher Education and Research Act this year has finally enabled us to break the mould of this one-size-fits-all system so students have much more choice over how they learn.
"Many will want to stick with the classic three-year university experience, but for highly motivated students hungry for a faster pace of learning and a quicker route into or back into work, at lower overall cost, two-year degrees will be well worth considering."