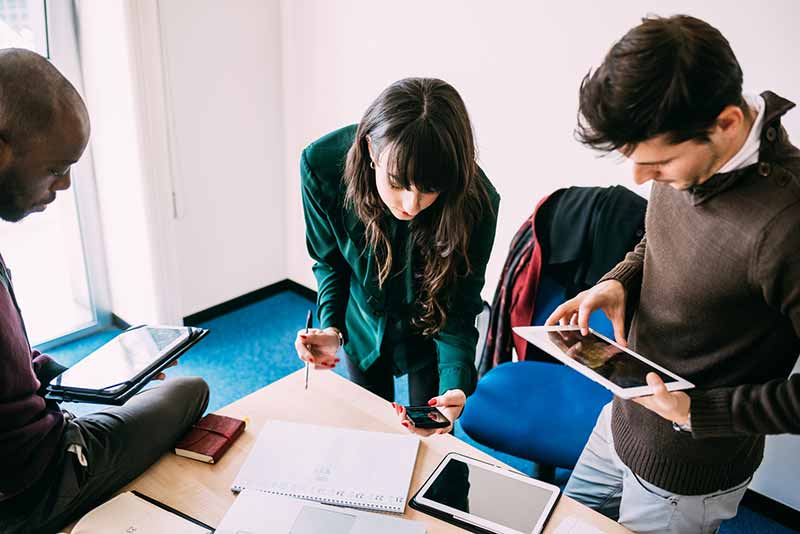 Starting Salaries Rising Fast as Employers Try to Attract New Talent
New research indicates that workers moving into new jobs are receiving the most competitive salaries for three years.
Acute staff shortages across several sectors are driving employers to raise starting salaries in a move to entice employees into different jobs.
The report, produced by the Recruitment and Employment Confederation with IHS Markit, makes use of data from 400 cross-sector UK recruitment and employment consultancies.
It found that unemployment is at its lowest rate since 2005 and is continuing to decline. With employment rates at a high of 74.8%, companies are competing more for qualified staff.
The nursing, engineering, manufacturing, and IT sectors are most affected by the lack of staffing. Despite the increased rate of hiring, the numbers of staff suitable for these roles continues to fall, the research found.
This research coincides with the recent announcement that 1 million NHS workers will receive a pay rise above inflation for the first time in eight years.
Hospitality, finance and IT workers are the workers most in demand for employers, according to the report.
Kevin Green, chief executive of the REC, observes that there are particular shortages of chefs, lorry drivers, and public sector staff, including teachers. "It's a seller's market," he said.
A summary of the report provided by CMC consulting states that: "There has been a further rise in salaries for placements within both permanent and temporary roles, with permanent salaries increasing for the sixty-first month running."
The REC report pointed to official statistics showing that those switching jobs received wage hikes above 6 per cent, which are close to pre-financial crisis levels. However, once in work, the rate of wage growth is minimal.
Overall, wage growth continually fails to outpace inflation. In 2017 pay rose by 2.5 per cent, unchanged from the previous year.
As such this research, produced by IHS Markit, points to wider concerns for the UK economy.
Tom Hadley, director of policy at REC "Employers are increasing starting pay to draw candidates away from current roles into new positions".
The starter wage growth has spurred a rethink of Bank of England monetary policy. Gavin Jackon writes for The Financial Times that "The Bank of England believes that after nearly a decade of stagnation, it is seeing evidence of rising wages as companies are forced to pay more to fill their vacancies."
The article points to the gig economy as a source of the wage issues, noting that it has "created jobs but also left workers insecure and without the bargaining power to ask for better conditions and more pay."
Another report suggests that the UK economy is lagging behind others in the wake of the Brexit vote. The June economic forecast by the Confederation of British Industry (CBI) ranked the UK's economic growth "in the slow lane".
In this vein, Hadley warns that whilst employers are making themselves attractive to UK nationals, they "will still need temporary roles to be filled by EU nationals post-Brexit."
He further suggested than an 'evidence-based immigration system' could would help increase the UK skills base.
The CBI report predicts economic growth of 1.4% for 2018 and 1.3% in 2019.
The figure is lower than the 1.5% growth predicted last winter, which has been attributed to the freezing weather.
The CBI report concludes that " any further pick up in real wages is likely to be modest, continuing to weigh on consumer spending throughout our forecast" with living standards across the UK set to stay under pressure.