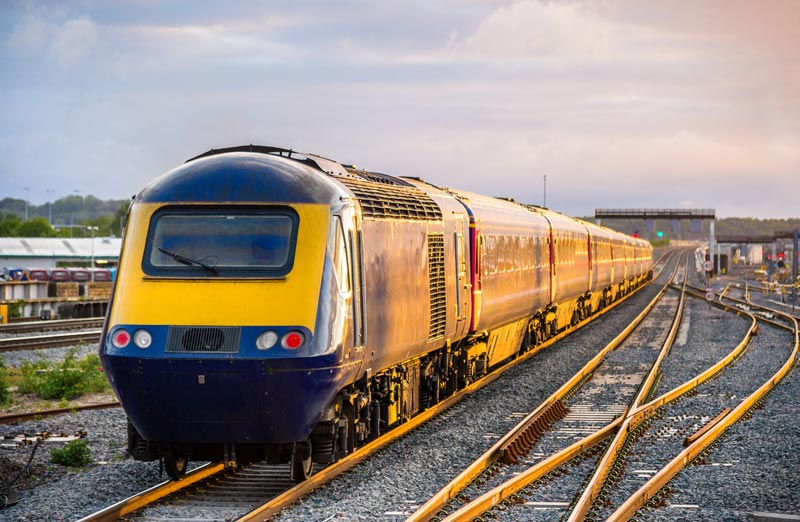 Will You Be Eligible for the New Millenial Railcard?
The rail industry has announced that a nationwide, digital-only "millennial" railcard will go on sale before the end of 2018.
4 million people –aged between 26 and 30 - will be eligible to buy the railcard, which costs £30 for a year.
Young people with the card will receive one-third off the majority of rail fares for the year.
The trials found that an average passenger who covered 400 miles in total between an average of six leisure journeys a month could expect to save up to £125, with a total saving of £95, less the £30 cost of the card.
The initial trial limited numbers to 20,000, according to the BBC, which took place in March. Despite this, the unexpected demand caused the website to crash due to its popularity.
Jacqueline Starr, said on behalf of the Rail Delivery Group that: "More young people can explore Britain for less using our trains and benefit from saving a third on rail travel, making it cheaper to get out and enjoy the seaside or visit family and friends."
There will be a minimum £12 fare on any passenger travelling between 4:30am and 10am on a weekday, which is a restriction that also applies to the 16-25 railcard.
Unlike their younger counterparts, however, those with a 'millenial' railcard will have to pay this minimum fare on weekdays throughout July and August, which count as leisure travel to account for the summer holidays.
In a first for railcards, the card will only be available digitally. Passengers will need a smartphone to download the new card and there will be no paper version available. The Rail Delivery Group said that paper versions were easier to lose, and that digital versions are safer.
Passengers will be allowed to download their cards on other people's phones if they do not own smartphones, or if their phone has run out of battery.
This move partially fills a gap in the market for a nationwide railcard available for anyone travelling alone between the ages of 26 and 59, excluding those in the armed forces or with disabilities.
Eurostar, first-class and sleeper trains will not see fare reductions, nor can the railcard be used to purchase season tickets.
The extension to the 16-25 rail card service was announced back in the autumn 2017 Budget by the chancellor.
However, as train fares look to increase all across Britain from January next year, the measure has been deemed insufficient.
Andy McDonald MP, Labour's shadow transport secretary, said the railcard "doesn't go nearly far enough".
"It won't benefit the large majority of passengers, whose fares have soared above wages since 2010.
"And it won't compensate the millions of passengers who have suffered as a result of the timetabling chaos."
The card targets people travelling for leisure, rather than commuters, who will be hardest hit by the fare increases.