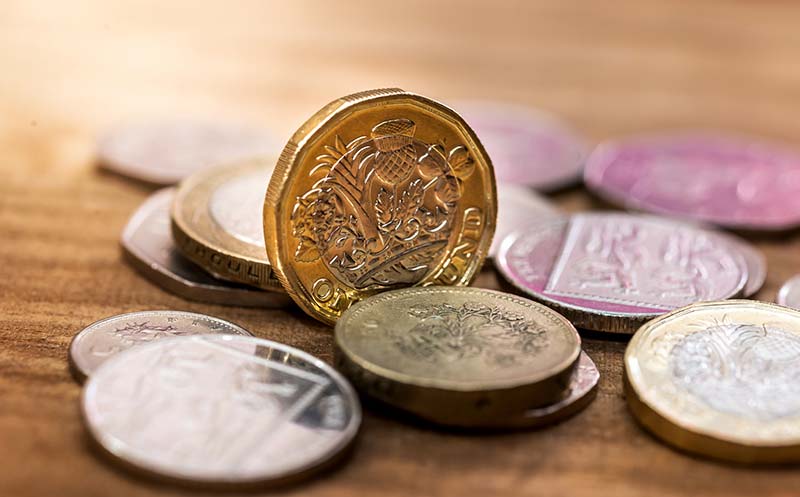 NS&I Interest to Drop Following Switch to CPI
The Treasury backed Saving Certificates will see a drop in interest following a switch away from RPI.
The government has recently announced that in May 2019 it will begin using the Consumer Price Index (CPI) instead of the Retail Price Index (RPI) for the Index-linked Saving Certificates issued by NS&I, a state-owned savings bank in the UK. Around 507,000 customers, mostly in their 60s, possess this certificate.
Index-linked Saving Certificates are lump sum investments "where returns are added on the anniversary or at the end of the two, three or five-year term". The saving certificates are tax-free and "currently pay a fixed rate of interest at 0.01% on top of the rate of inflation". In 2011, the certificates were no longer for sale and only existing customers can renew the product.
Until now, NS&I had calculated interest based on the RPI, but will now switch to using the more commonly used, and more accurate inflationary measure, the CPI. A key difference between the two is that CPI is usually lower than RPI. While RPI is currently at 3.3% (and was previously at 4% this year), CPI is only at 2.4%. This means that although customers will still receive "inflation-beating returns", those returns will not be as generous come May 2019. NS&I will save an estimated £610m over the next half a decade by indexing new investments to CPI. However, RPI won't be applied to existing accounts until they mature.
To put this into perspective, if a saver invests £20,000, an interest rate of 3.5% would mean they return £711 every year, but with an interest rate of 2.5% this drops to £506. Essentially, this means that some best buy savings accounts will be able to match or beat this rate. Although the future of these types of accounts is also uncertain.
As well as the switch to RPI on their Index linked certificated, NS&I also cut interest on their Direct ISA from 1% to 0.75%. All of these cuts were made in order to meet "financing targets".
John Glen, Economic Secretary to the Treasury, said: "We know that savers who hold these products really value the inflation protection they give. The transition to CPI for new investments over the next five years retains this, while balancing the needs of the taxpayer".
Anna Bowes, co-founder of Savings Champion explains why the certificates are still a very valuable investment, despite the changes: "Being linked to CPI, while providing a lower return than currently, will still provide valuable inflation-protected tax-free returns. And the saving to the taxpayer will be welcomed by those who have not had the opportunity to open any index-linked certificates, since they have not been available to new savers for several years – only those who already held them," she said.
Despite Bowes' assertion that the certificates will still be extremely profitable, for savers whose certificates expire May 2019, their investment will most have "one per cent less interest if they choose to renew". This is a significant dip in expected money earned.