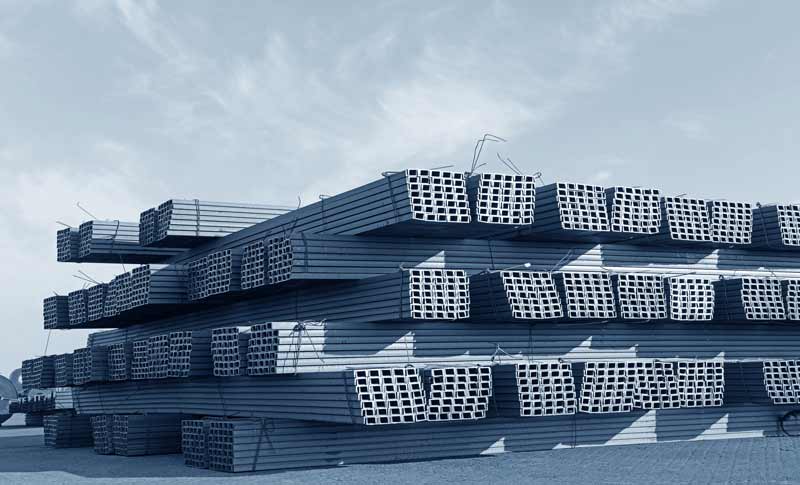 Tata Greybull Sale Finalised
The sale of Tata Steel's Long Products business to investment firm Greybull Capital was finalised today, in a move that the buyers have promised with save thousands of jobs.
Greybull purchased the portion of Tata Steel's UK business, which includes the major steelworks in Scunthorpe, as well as various other sites across the country, for a nominal fee of £1.
In return, they took on all of the business' liabilities as well as its assets, and secured funding worth £400 million, after turning down the opportunity for any government support.
The business will be rebranded under the resurrected brand name British Steel, after the public limited company formed from the nationalised British Steel Corporation back in 1988. This previous incarnation was dissolved when it merged with a Dutch steel producer to form the Corus Group. The Corus Group was later taken over and absorbed into Tata Steel, creating what was at the time the fifth largest steelmaker in the world.
[caption id="attachment_11893" align="aligncenter" width="382"]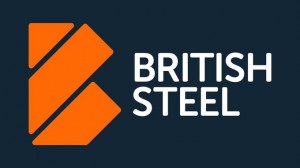 British Steel's new logo[/caption]
Marc Meyohas, one of two founding partners at Greybull along with his brother Nathaniel, said: "We have a very credible business plan in place and Scunthorpe has been in profit for the past couple of months and we expect it to trade profitably for the rest of the year."
In order to retain profitability across the business and make the purchase viable, workers had to accept a package of changes including a 3% pay cut, as well as changes to the pension scheme. Greybull will not be taking on any responsibility for the liabilities of the British Steel Pension Scheme, which currently has some 130,000 members.
However, with these changes to terms and conditions accepted, the 4,800 workers (made up of 4,000 at the Scunthorpe site and 800 across the other sites) have been assured that they will remain employed.
The new commercial director of British Steel, Peter Hogg, said: "We have no plans to make any job reductions. The future of the business is based on that strong turnaround plan."
The unions accepted these terms earlier in the year, with most representatives describing the takeover as a wholly positive move. Following the announcement of the finalisation of the deal, the union committee chair at the Scunthorpe Steelworks, Paul McBean, saying: "Getting to this point has taken months of work and commitment from our workforce and I thank them for their support and dedication to the steel industry. I am delighted we are re-launching our fantastic business as British Steel. It marks a new start, and a new chapter, for our business."
Employee arrangements were just one of many sticking points in what was described as a tough period of negotiations, as Tata (and the government) sought to ensure a responsible sale, and Greybull sought to make sure that they could turn the business viable.
[caption id="attachment_11891" align="aligncenter" width="300"]

Greybull Capital Logo[/caption]
In order to make the new British Steel profitable, Greybull decided to axe the flat or plate products arm of the business, closing down a coke oven and instead focusing only on long products. Long products such as bars and rails are commonly used throughout the construction industry. Tata, now British Steel's long products arm specialises in, amongst other things, building railway tracks.
Commenting on this focusing of British Steel's efforts, Hogg said: "It's been about making the whole business cost effective, more focused and more agile. It's a big business but it can have a smaller business feel when it's not part of a larger organisation."
Tata Steel UK chief executive, Bimlendra Jha, praised Greybull as buyers of the business, saying: "As a responsible seller, Tata Steel is delighted to have secured a buyer for this business and we hope that under Greybull Capital ownership, the business will continue the momentum of the improvement programme that has been initiated in the last 12 months."
While this long products arm of Tata Steel has been fully passed on, the remainder of the failing company's UK operations are still up for sale, bar two small sites already purchased by Liberty House.
Liberty House, a commodities group, are under consideration as one of the potential buyers for the rest of the business, or at least the flagship Port Talbot site, though neither they nor anyone else have, at least publicly, put an official offer forward.
Marc Meyohas at Greybull spoke in somewhat veiled terms about whether or not his company would be putting an official offer forward themselves for any of the remainder of Tata's UK business.
He said: "Our entire focus has been on getting this deal to where it is and launching British Steel. Being investors in the steel industry you would expect any active shareholder to look at what is going on in the broader market. Tata's other assets that may be for sale…we are going to be approached and we are going to be looking at that."