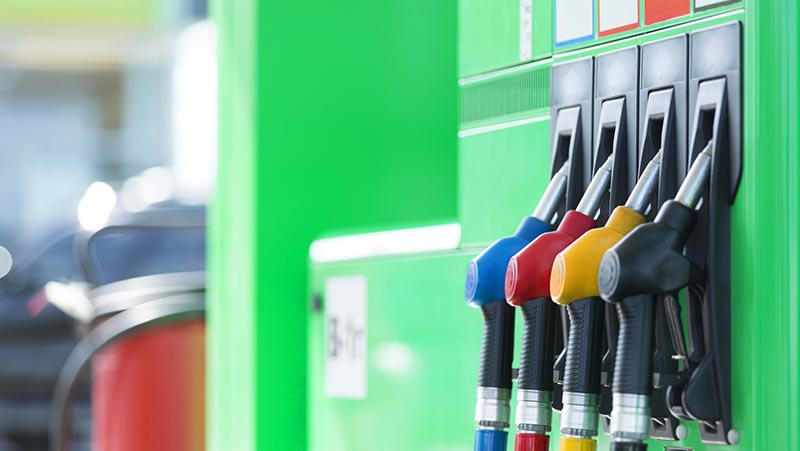 Petrol Prices Rose by Record Amount in May
Petrol prices have risen by the largest amount in a single month since 2000 when the RAC began tracking costs.
The petrol price rose from 123.43p to 129.41p a litre, whilst diesel climbed from 126.27p to 132.39p.
This brings prices at the UK pumps to highest that they've been since October 2014, despite reports that the price of a barrel of crude oil has fallen back below $80.
The RAC's Fuel Watch said the cost of fuel has increased every day since the 22nd of April. This means that fuel costs have been rising for the longest period since March of 2015. During this most recent period of sustained growth, fuel costs rise by an average of 8p per litre.
The big four supermarket fuel retailers (Tesco, Asda, Sainsbury's and Morrisons) insulated consumers from some of this inflation. They raised their petrol prices by 5.49p a litre and diesel by 5.88p on average in May.
However, motorists filling up at motorway service stations faced eye watering prices. The average increase in petrol prices across the country's service stations was 6.37p, and 6.69p for a litre of diesel. This took the prices respectively to 144.75p and 147.80p.
Luke Bosdet, the AA's fuel price spokesman was critical of forecourts for not responding to news that the price of crude oil has begun to fall after breaching $80 a barrel twice last month.
He said: "less than a month ago, the petrol retailers were falling over themselves to warn of pump prices at record levels. Now that the price of oil has fallen away and fuel costs have followed, in true form, they have kept quiet and carried on charging cash-strapped motorists the maximum for their fuel."
The RAC had blamed increasing crude oil prices, and the pound's current weakness against the dollar, for the rising cost of fuel. The price of oil rose by 3% in May following US-led sanctions against Iran, whilst at the same time, the pound fell by 2% against the dollar.
RAC fuel spokesman Simon Williams said that "May was a hellish month for motorists. Sadly, they have been besieged by pump price rises for three months with nearly 9p a litre being added to petrol since the beginning of March. The rising oil price together with a weaker pound is a punitive combination for anyone that drives regularly. For many people there is little alternative to the car for the majority of journeys they have to make, so it is therefore very difficult to avoid feeling the pinch of rising pump prices."
Mr Williams went on to point out that the oil price was falling again, and suggested that this ought to signal the end for current inflation of fuel prices.
He also mentioned that rumours surrounding the next meeting of OPEC (Organisation of the Petroleum Exporting Countries) scheduled to take place in Vienna on the 22nd of June could see a policy shift for the group on the horizon. Currently the group has been restricting the supply of oil in order to artificially inflate prices but this may change. Mr Williams said: "If a decision is taken to increase supply, it may provide some much-needed relief for motorists at the pumps in the UK."