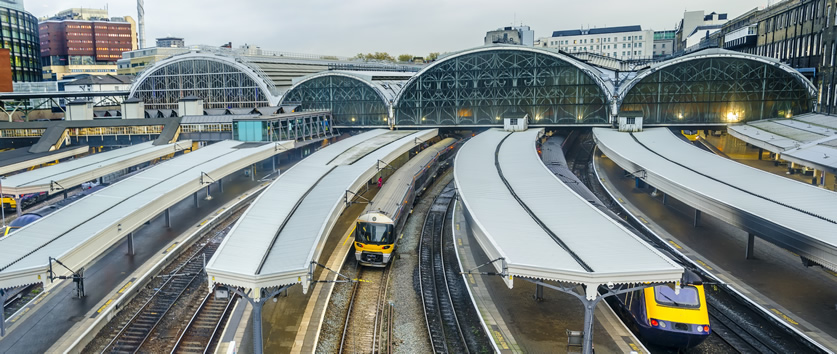 Londoners to Get Three Times More Transport Spending Per Person than the North
People in the north of England are set to receive £2,300 less per person in transport spending than those in the capital, according to thinktank IPPR North.
Analysis from the thinktank found that under current government plans, London would receive £3,636 per head in transport spending, while the north would receive an average of just £1,247 per person. The region with the least amount of funding per capita will be Yorkshire and the Humber at just £511 per head. That means Londoners will be getting more than seven times the funding as their counterparts in the northern region. The North East of England will also receive low levels of funding at just £519 per person, while the North West will get around £2,062 per head.
"These figures show that the prime minister must urgently follow through on his promises to invest in northern transport infrastructure and devolve power to the north's leaders," said Luke Raikes, senior researcher at IPPR. "The Northern Powerhouse agenda could benefit people across the whole country. Northern transport infrastructure is a national priority.
"As important as they are, big schemes like HS2 and Northern Powerhouse Rail won't make a difference for people here any time soon. It is time to be clear about what a northern powerhouse actually means. It means Whitehall putting the north of England at the front of the queue for transport investment for the next 30 years – in the same way London has been for the last 30 years – and reprioritising transport spending in this country. Anything less will leave the government's Northern Powerhouse claims as nothing more than a giant political con."
This latest report comes just days after it was announced that rail fares would be rising by 2.8% next year. This means that commuters who travel between Leeds and Manchester will pay an extra £91 more for their season ticket, while those travelling between Edinburgh and Glasgow will have to pay £117 more for the year than they do now.
"The north is held back by government underinvestment in transport and a lack of powers over public transport, including poor rail connectivity and cuts to bus services," said the shadow transport secretary, Andy McDonald. "Labour will build a Crossrail for the north and deliver powers and funding for bus services to close the north-south divide in transport."
However, a government spokesperson disagreed with the thinktank's findings, saying: "We do not recognise these misleading figures – we're spending more on transport per person in the north than anywhere else. We are committed to reversing decades of under-investment in northern transport including providing a record £13bn by 2020 to improve transport networks in the north. As the prime minister recently set out, this government wants to drive growth across the north, including Northern Powerhouse Rail, giving local leaders greater powers and investing £3.6bn in towns across England."