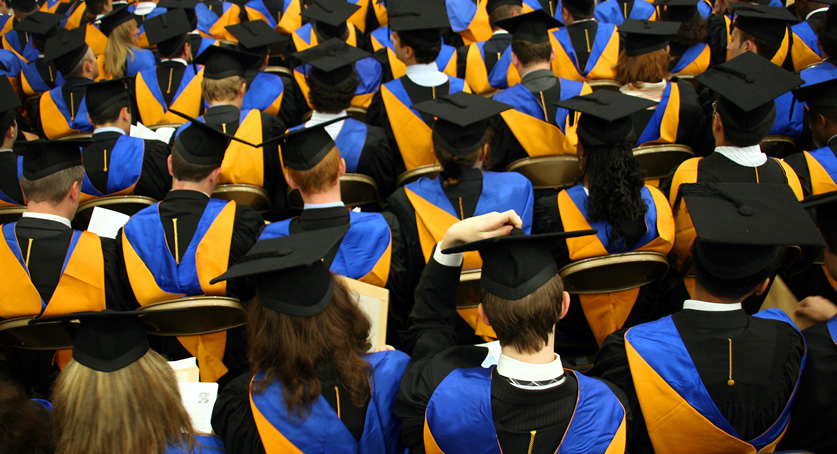 Over £28m of Student Loan Overpayments Unclaimed by Graduates
The government is sitting on more than £28 million worth of student loan overpayments that are yet to be refunded, according to research.
Data from the Student Loans Company has revealed that over half a million graduates in the UK have overpaid their student loans by an average of almost £600 each. The analysis was carried out by Research Professional News, and found that between 2009 and 2018, around £308 million was overpaid by former students but nearly 10% (£28.5 million) of that hasn't been paid back.
Student loans are provided to cover the costs of both tuition fees and living maintenance. Once a student leaves university, the loans are paid back by deducting a lump sum from their salaries each month once they are earning over a certain amount. But once the debt has been paid off, the repayments should stop, however over 510,000 students over the last decade continued to pay off their loans once the debt was cleared.
"We want all customers to repay the right amount and not to over-repay on their loan," said a spokesperson for the SLC. "We pro-actively contact all customers that have over-repaid to make arrangements for a refund; customers who do not participate in the direct debit scheme can also claim a refund at any time by contacting us. We urge all customers to keep their contact details up-to-date so that we can contact them at the appropriate time about the direct debit scheme."
Overpayments of student loans usually happen because the SLC until recently only received graduates' repayment information at the end of the tax year in April. This meant that a former student could pay off their debt in full by September but will continue to make repayments until April the next year.
A spokesperson for the Department of Education said that steps are being taken to avoid graduate overpaying on their student loans in the future, that "included changing the law in April to allow weekly data sharing between HMRC and the Student Loans Company, which will help to prevent graduates repaying too much. If a borrower believes there has been an over-repayment, they should contact the SLC to seek a refund."