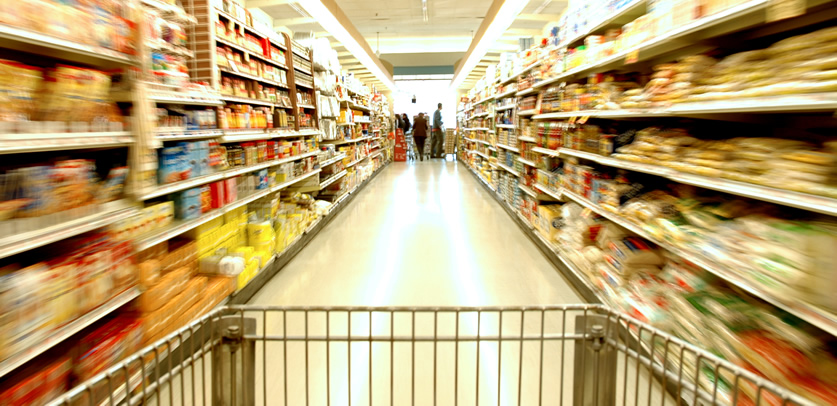 Weakest July Since Records Began for Retail Sales
Retail sales in the UK experienced the weakest July since records began, according to the British Retail Consortium and KPMG.
Despite the record temperatures many enjoyed last month, consumer spending fell to a historic low amid the growing political and economic uncertainty surrounding Brexit and slow real wage growth. Total retail sales in July grew by just 0.3% compared to a 1.6% increase in July 2018. Average retail sales over the last year up to July rose by just 0.5%, which the BRC and KPMG said is the slowest annual growth rate since they started recording the data in 1995.
"The UK may have had record temperatures in July but retail sales were far from record-breaking at just 0.3% growth," said Paul Martin, UK head of retail at KPMG. "While any growth is welcome after two months of decline, it's clear that most players need more than sunshine to get back on their feet. Given the weather it's unsurprising that shoppers reconsidered their wardrobe but it was online retailers who benefitted most once again.
"With consumer confidence holding up in the face of prolonged Brexit uncertainty shoppers are notably disengaged overall. The pressure continues to build between online and physical offerings, costs continue to rise and the demands of consumers continue to grow. The key question is, who can handle the heat?".
According to the Office for National Statistics, real wages grew by 3.6% in the year to May 2019. However, this growth is quite subdued as the average pay in the UK in May was £468 a week, still below the pre-financial crisis levels recorded in April 2008 when average pay was £473 a week.
"The combination of slow real wage growth and Brexit uncertainty has left consumer spending languishing with the 12-month average total sales falling to a new low of just 0.5%," said Helen Dickinson, chief executive of the BRC. "Whereas last year's glorious sunshine and World Cup finals led to strong consumer demand over the summer, this year has been weak in comparison.
"The challenging retail environment is taking its toll on many high street brands who must contend with rising import costs, a multitude of public policy costs and ever higher business rates. A coherent strategy for retail is needed. The government should freeze future business rates rises and fix the appeals system before embarking on a wholesale reform of this broken tax system."
A separate report released this week from Barclaycard – which processes almost half of all debit and credit card transactions in the UK – found that consumer spending rose by 1.7% in the year to July. However, this didn't account for inflation which was at around 2% in June. The data also revealed that consumer spending on essential items such as food and fuel actually fell by 0.9% over the last year.
Esme Harwood, director at Barclaycard, said: "Spending has remained relatively subdued over the past few months, with an underlying uncertainty about the wider economic and political landscape causing many to hold off making purchases on bigger ticket items."