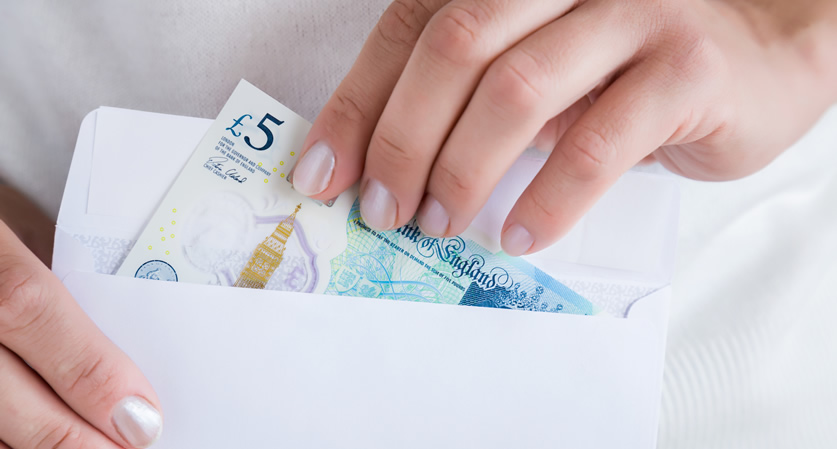 Wages Growing at Fastest Rate in Over Ten Years
Average wages in the UK are growing at their fastest rate since 2008, according to the Office for National Statistics.
The latest figures from the ONS revealed that average earnings including bonuses grew by 4% between May and July, the highest rate since the middle of 2008. Excluding bonuses, average pay grew by 3.8% over the same period. Wages in the UK have now been growing above the rate of inflation for 18 months in a row, boosting the spending power of consumers.
The unemployment rate also fell over the three-month period to 3.8%, with the employment rate staying at a record 76.1%. However, the number of job vacancies in the three months to August dropped to around 812,000, its lowest level since November 2017.
"The employment rate has remained fairly constant at a joint record high for some months now, while the unemployment rate was last lower at the end of 1974," said David Freeman, head of labour market statistics at the ONS. "Vacancies continue to fall back from recent record highs, with much of this decline coming from small businesses.
"Including bonuses, wages are now growing at 4% a year in cash terms for the first time since 2008. Once adjusted for inflation, they have now gone above 2% for the first time in nearly four years."
Tej Parikh, chief economist at the Institute of Directors, said: "At a testing time, the labour market is surpassing expectations, though there are early signs the jobs boom could be cooling down. As so many people have entered work, there has been an uplift to household incomes which has helped to keep consumers ticking.
"For a long time, businesses have been eager to expand their workforce despite difficult economic conditions. With the supply of available workers shrinking and uncertainty lingering, firms are now beginning to dial down their recruitment ambitions."
There are now around 32.78 million people aged 16 or over in employment in the UK. Over the last year, the number of women in employment has grown by 284,000 to reach 15.52 million, while 86,000 more men found work to increase total male employment to 17.26 million. But the number of working-age people that are economically inactive has also increased by 6,000, to a total of 8.59 million.
"The renewed fall in the unemployment rate distracts from an otherwise troubling labour market report," said Samuel Tombs, chief UK economist at Pantheon Macroeconomics. "Brexit uncertainty undoubtedly has sapped firms' enthusiasm for hiring new workers, but sharply rising unit labour costs also are playing a role."
The shadow work and pensions secretary Margaret Greenwood said: "The slowdown in job creation is a concern with the current uncertainty over Brexit, and average pay still has not returned to the level it was in 2008. For millions of people, the reality of work is one of low pay and insecurity."