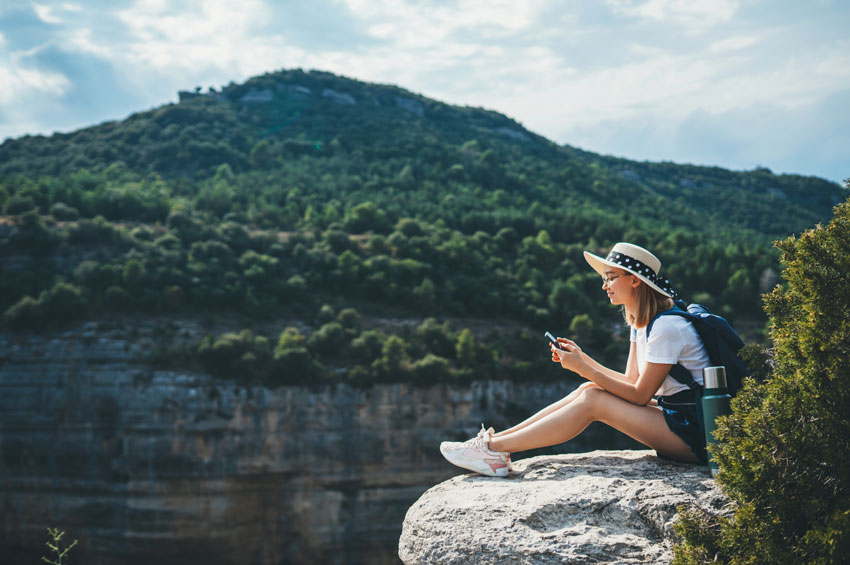 Virgin O2 customers will not have to pay roaming charges in Europe
If you're a Virgin O2 customer and planning a holiday to Europe this year, you're in luck. The newly formed mobile carrier announced that they will not be reintroducing roaming charges for those travelling in the EU.

This means that people on Virgin O2 mobile plans can safely use their data, calls and texts on the continent without paying financially ruinous rates. So far they are the only mobile provider to do so. It's also important to note that the decision could be reversed later down the line.

Following Brexit, UK mobile operators are allowed to reintroduce roaming fees. Charges were scrapped between 2017 and 2020 under EU law, but, since they were not included in the Brexit trade deal, companies are at liberty to reinstate them.

EE, Three and Vodafone have all announced they will be charging £2 for those roaming in the EU on a day-by-day basis. They will be offering cheaper rates for longer periods, however.

Vodafone will reintroduce roaming at the end of January, with EE doing the same in March. Both planned to do it sooner, but ran into technical problems. Three will be following suit in May.

Research conducted by Virgin O2 found that roaming charges would cost a family of four £100 on a two week holiday.

"We're starting the year by giving our customers some certainty: we will not be reintroducing roaming fees in Europe for customers on O2 or Virgin Mobile," said Gareth Turpin, chief commercial officer.

"Unlike all the other major mobile networks who are bringing back roaming fees, we will not be following suit.

"With many Brits now looking to plan a trip abroad, we've got our customers covered and extra roaming charges will be one less thing to worry about."

In order to mitigate nasty surprises for holidaying Brits, the government has brought in a £45 cap on charges for using data within the EU. Customers will also receive periodic updates letting them know what they have incurred in fees.