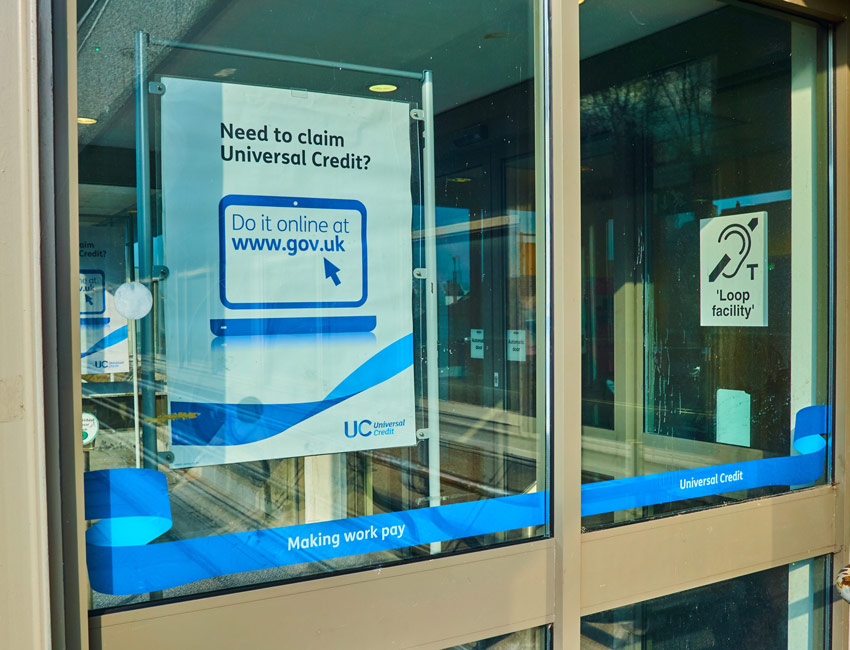 Universal credit claimants asked to pay back money by DWP
Universal Credit claimants have had benefits stopped and been asked by the governments to pay back thousands, according to the Child Poverty Action Group (CPAG).
The individuals affected signed up to universal credit between March and April last year. Due to the pandemic, face-to-face checks were stopped, and individuals were retrospectively asked for identification. Those that did not provide it within 14 days were targeted by the Department of Work and Pensions (DWP) and told they were ineligible for universal credit.
CPAG has drawn attention to the difficulties individuals faced in providing photo identification. Some were unable to access the government website due to technical issues, others because they did not have access to a smartphone. The fault on the DWP's part was - according to CPAG - the 'blanket presumption' that simply because a claimant did not provide suitable identification, they were ineligible for universal credit.
Claire Hall, a solicitor at CPAG, said: "Just as families are getting back on their feet, many of those who lost their jobs when the pandemic first hit are being put through a second ordeal by the DWP. Despite making legitimate claims for universal credit over 18 months ago, people have now received financially devastating debt notices simply because they haven't been able to comply with requests to verify their details quickly."
The exact number of people who have been asked to pay back their universal credit isn't fully known. However, CPAG says they believe a significant number of the 900,000 who applied for universal credit during that period had been contacted by the DWP for repayment.
CPAG reported one instance where a cab driver was told he had to repay all of the £12,000 he received in universal credit. Despite uploading documents including his passport and rental agreement he found his claim voided. He was forced to set up a payment plan as he appealed to prevent his debt moving into the hands of a collection agency.
A DWP spokesperson said: "At the onset of the pandemic we suspended certain verification processes as we could no longer see customers face-to-face, making customers aware that we may return to seek this verification in the future.
"Those who can prove entitlement in a reasonable timeframe will not be asked to repay any money. We have a responsibility to the taxpayer to ensure public money is properly spent. Therefore it is right and lawful that we seek to recover payments that claimants were not entitled to.
"We have been unable to verify the details of these case studies, as we have not been provided with the required information; we can do so if this is provided."
The pandemic hugely increased the amount of people claiming universal credit with 5.3 million applications between the 13th of March 2020 and 8th of July 2021 alone.