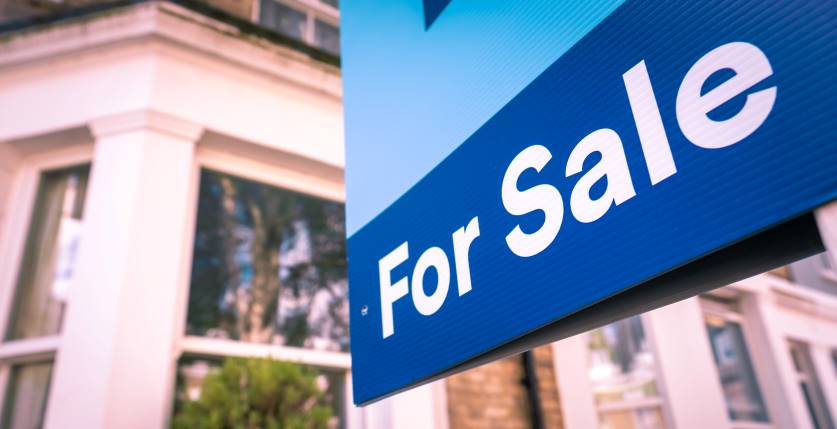 UK property market maintains year-long sales record
The UK's expanding property market has maintained its year-long sales record with hard-to-sell homes being bought up in droves.
Even the most run-down homes are spending just days on the market in areas with high demand. Buyers are desperate to get their hands on properties as it becomes apparent that a crash in the housing sector isn't as imminent as experts had warned.
Property agent Henry Pryor said: "Homes that look like the last turkey in the Christmas shop window are flying off the shelves at the moment.
"It's true that when the first lockdown was eased, most property analysts were gloomy about the prospects for the market, thinking people would hunker down," Pryor said. "But by June 2020 it was clear that the British obsession with location, location, location was alive and kicking, it was just they now wanted a different location."
The market did slow to a temporary halt during the first lockdown in 2020, but picked up rapidly once the restrictions were eased.
Sales over the summer have barely slowed, showing clearly that the property sector has come out of the pandemic as a booming market.
Capital Economics' Andrew Wishart said: "With the amount of secondhand stock on the market currently extremely limited, house prices could continue to surprise on the upside."
Pryor warns that there is the possibility that towns along the south coast are about to experience a downturn, "but the banks and local agents seem convinced that the momentum will keep prices on the up for a long time yet".
Nationwide said that year-on-year prices had grown by 11% by August 2021, and that prices are still 13% higher than they were before the pandemic took hold.
Many home builders have seen their profits mounting despite having to battle staff and material shortages in the Brexit aftermath.
Barrat Developments, the biggest home builder in Britain, reported profits of £812m last week - an almost doubling over the previous year. Barrat said that requests to view new homes over the coming months were still going strong.
However, despite rising prices benefitting homeowners, charity Housing Justice warned that the boom was encouraging landlords to sell their properties and leave their tenants scrambling for a new place to live.