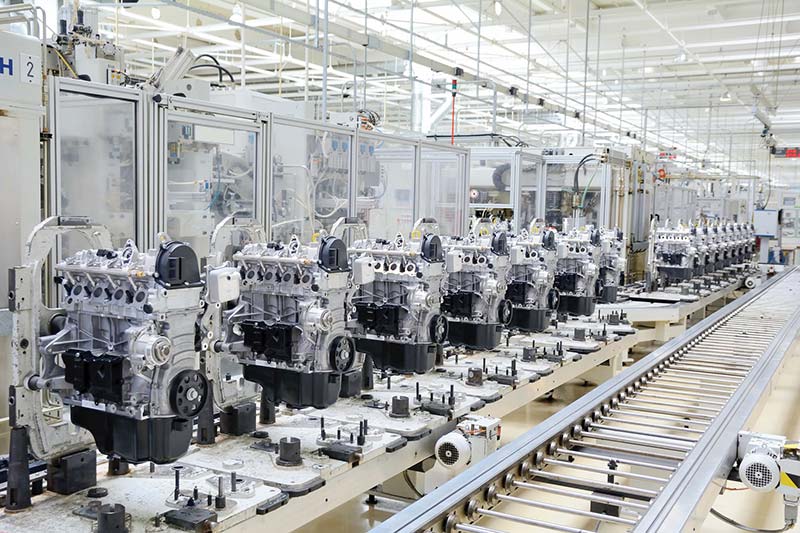 UK Manufacturing Falls Sharply Again
The latest Markit/CIPS Manufacturing PMI report has been released, showing that downturn was even sharper than initially reported in the flash post-referendum report.
The previous flash report put the manufacturing purchasing managers' index at 49.1 which was itself reported as a particularly sharp downturn from previous figures. However, this latest, fuller report, puts manufacturing PMI even lower at 48.2
The PMI records general economic performance in a given sector, with any reading below 50 representing contraction rather than growth. This latest reading of 48.2 is the lowest that has been seen since the beginning of 2013.
The report said: "The UK manufacturing sector started the third quarter on a weaker footing. Levels of production and incoming new orders both contracted, as the impact of increased business uncertainty on the domestic market offset an exchange rate supported increase in new export business.
"At 48.2 in July, down from 52.4 in June, the seasonally adjusted Markit/CIPS Purchasing Managers' Index (PMI) fell to its lowest level
since February 2013. The reading was also below the earlier flash estimate of 49.1. This is only the second time since early-2013 that the PMI has fell to a sub-50.0 level."
Markit Senior Ecomonist, Rob Dobson, explained that this latest data is in line with the general consensus that "business activity has been adversely affected by the EU referendum".
"The downturn," he said, "was felt across the industry, with output scaled back across firms of all sizes and across the consumer, intermediate and investment foods sectors, although exporters did report a boost from the weaker pound."
The report comes not long after it was revealed that car manufacturer Ford is considering closing down its last two UK factories, amid affordability concerns related in part to the vote to leave the EU.
Executives at Ford and Peugeot have already warned that they are going to have to increase prices in the UK following the drop in value of the pound, with Ford's CFO Bob Shanks reporting that the Brexit vote cost the company around $60 million in the second quarter of 2016.
Martin Beck, senior adviser at the EY Item Club, commented on Markit's release, raising similar points to Rob Dobson.
He said: "There was little consolation from the detail of July's survey. Output contracted across the consumer, intermediate and investment goods sectors.
"Employment in manufacturing declined for the seventh month in succession and input-price inflation rose to a five-year high off the back of sterling's weakness and higher commodity prices.
"The one bright spot was a rise in export orders, no doubt helped by the decline in the pound."
The EY Item Club's latest report on the financial services sector predicted a fall of 1% in business lending over the course of the remaining months of this year, increasing to a 1.8% shrinkage during 2017.