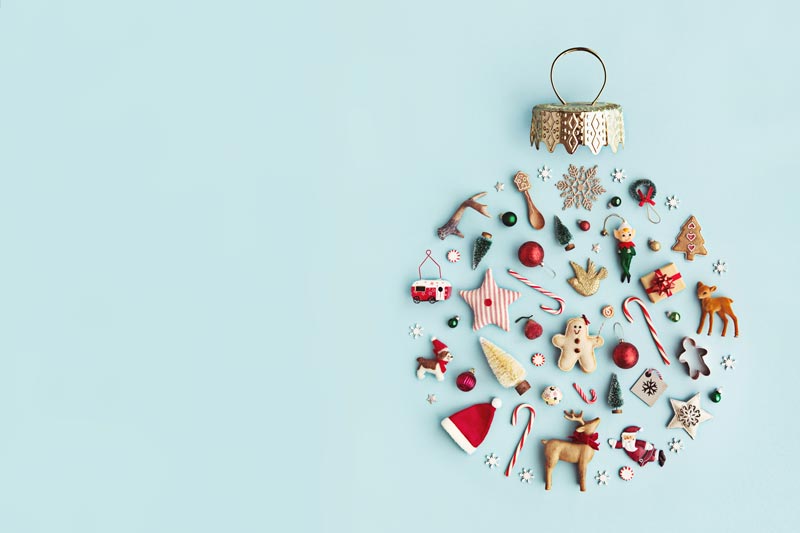 Top Tips for Saving Money This Christmas
Christmas is just around the corner, and as much as we all love the festive season, we know it can take a hefty toll on our finances. But we don't have to break the bank every year.
Follow these tips and you can still have a Christmas to remember this year without ending up broke in January.
Stick to your budget
While buying presents takes up a large chunk of our spending, we also have to think about how much all the food and drink will cost. Travelling expenses can also significantly add to the bill.
It's important to set a budget you can afford and stick to it. Think of all the people you're buying presents for and set a limit for each one. If you're hosting the whole family this year, make sure you work out how much Christmas dinner will cost. Be strict with yourself and don't go beyond your budget and you will avoid impulse buying things that nobody really needs.
Shop online
Although we all love the build up to Christmas and the festive feel of the high street in December, most of the time you can find much cheaper deals online. You can compare prices easily and quickly, and you can often find promotional codes and discounts on many websites that you won't find in the stores. Try and plan ahead and buy your presents in bulk, so you can save money on delivery costs. Shopping online will also help you avoid spending money on petrol or train tickets.
Have a Secret Santa
 Christmas can be especially expensive if you've got a big family and you feel you have to buy a present for every aunt, uncle and cousin. To save money try and organise a Secret Santa between the adults in the family. Everyone picks a name out of a hat and buys a present just for that one person. You can also set a price limit for everyone to make sure we all save money. After all, Christmas is about spending quality time with the family, and we don't want to end up with piles of useless junk we're never going to use. Leave most of the presents to the kids!
Start selling
This is a great time to get rid of things you no longer need or use. According to Gumtree, the average family has £2,589 worth of unwanted items lying around the house. Instead of going to charity shops, use websites like Gumtree and eBay to try and get some more cash to splash. With so many people shopping around Christmas time you shouldn't have too much trouble flogging your stuff.
Think ahead to next year
While it might seem crazy to start planning for next year's Christmas before this year's hasn't even begun, some of the best bargains can be found in the January sales. By getting started early, you can save hundreds before Christmas 2019 comes around. You can also save some more cash by putting aside somsqe money each month, and have that extra bit to spend by the end of the year.