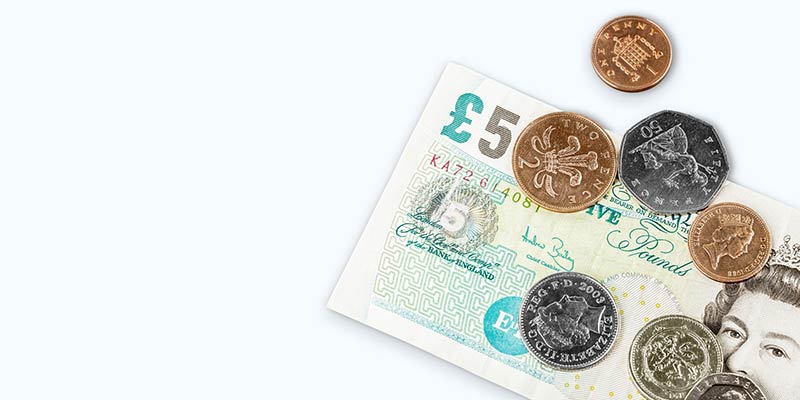 Top Tips: Best Current Accounts on the Market Right Now
Everyone uses a current account for day to day banking, but few of us think about the variety of current accounts on offer and the vast range of associated benefits that can be enjoyed by switching to a new one. We've put together a quick list of some of the best accounts currently available in a few different categories:
Standard Current Accounts
Santander 123 Current Account – 1.5pc
This is probably one of the best current accounts if you have a larger balance. It also offers the added incentives of up to 3pc cashback on selected household bills - 1pc is offered on water bills and council tax and the first £1,000 of a Santander mortgage each month, 2pc is paid on gas and electricity bills and 3pc can be earned on mobile and landline phone bills, broadband and TV packages.
However, there is a £5 monthly fee which adds up to £60 a year. You also have to pay in £500 a month and set up two direct debits to qualify for the account, so the maximum interest you can earn in a year is: £240 (£300 minus the £60 annual fee).
It is also worth mentioning that you can link this account with Santander's 123 savings account to get a 5% rate on your savings as well, however, you can only pay a maximum of £200 a month into this account, which must come from your 123 current account. You can earn an extra £64.52 interest (gross) using this account as well, which offsets the fee for the current account.
Nationwide FlexDirect Current Account – 5pc
Nationwide pays the highest rate on a balance of £2,500. This account should be less demanding for you than some of the others - you don't need to set up a direct debit or pay a fee to qualify for the account. However, it requires £1,000 to be paid in each month. Even after all that, this attractive rate is only paid for the first year, after which it drops to just 1pc. The maximum interest earned in a year is £122.25.
By comparison, the best easy access savings accounts offer 1.26% interest rates currently, and fixed savings accounts can be up to 2.5%, depending on the length of time you lock your savings away for.
Package Accounts
Nationwide's FlexPlus Account
This is one hell of a deal and you'll probably get the most out of it if you have a family. Besides netting you a decent 3pc interest rate on up to £2,500 (more than most savings accounts) worth up to £75 in interest each year, you also get a host of perks. You get worldwide family travel insurance on any family members younger than 75, smartphone insurance for all the family and UK and Europe breakdown cover.
The travel insurance covers worldwide trips (including golf, business and winter sports) for all family members at the same address. It also covers those under 19 (under 22 if in full-time education) who travel independently. The mobile cover includes loss, theft, damage or breakdown, for all phones owned by family members living at your address (children must be under 19 or 22 if in full-time education), up to a max value of £1,000 per phone. You'll get breakdown cover in any car in the UK and Europe, including home assist. All the savings this account offers on insurance could be worth up to £600 per year.
Halifax Ultimate Reward Account
If you sign up to this account, you'll get a £75 switching bonus, and the potential for a £2 discount on the £15 monthly fee. To qualify for the reduction you need to pay in at least £750 per month, pay out two direct debits per month and remain in credit, or you will pay the full £15 a month.
You'll also get family travel insurance up to age 70, smartphone insurance and UK breakdown cover for the account holder(s), and home emergency cover.
The mobile cover includes loss, theft, damage or breakdown, but only covers the account holders, not family phones too. Account holders get AA breakdown cover in any car, and includes 'Home Start' services too. Coverage is only in the UK, not all of Europe like Nationwide above. You also get home emergency cover. So if your electrics fail, it'll cover an electrician coming out to fix them (up to a value of £250 each time). We've calculated that all the insurances this account offers could be worth up to £530/yr.
Rewards/Cashback
Halifax Reward Current Account
On top of all the perks mentioned above, if you switch to the Halifax Reward Current Account you could also earn an additional 15% cashback when you shop with selected partners such as Morrisons, Superdrug and Hilton. Spending £100 a month with the selected retailers with the 15% cashback each time, would save £341 over the course of a year.
TSB Classic Plus Account
If you set up two direct debits and make 20 transactions on your debit card each month then this account will give you £10 a month cashback. On top of that the account also pays a decent 3% interest on balances up to £1,500, as long as you register for internet banking and paperless statements. This could end up netting you £165 a year - £120 in cashback and another £45 interest.
To compare different current accounts for free, or sign up to any of those listed above, click here to visit our comparison page.