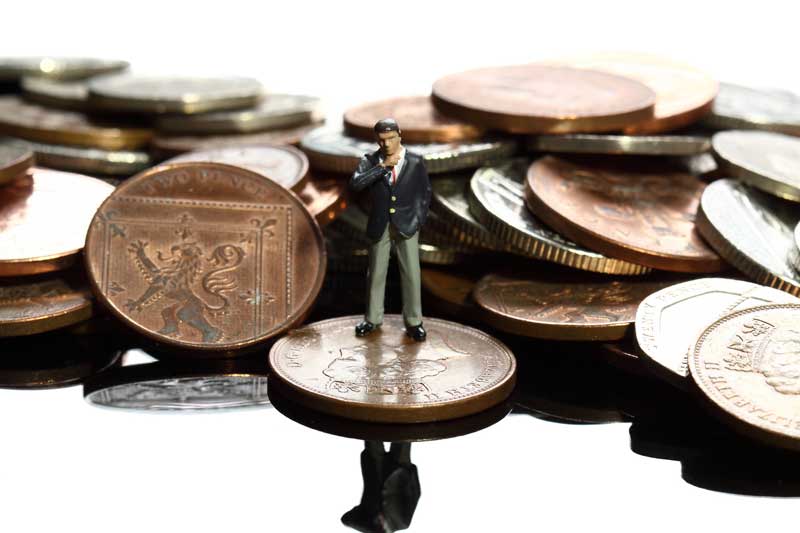 Savers Waiting to Feel Benefit of Interest Rate Hike
Following the Bank of England's decision to increase interest rates last week, banks have instantly raised rates for homeowners holding mortgages and customers with loans.  However, in a move that has drawn criticism from regulators and analysts, many banking firms have not raised interest rates in the same fashion for customers with savings accounts.
Last Wednesday, the Bank of England raised the base national interest rate from 0.5% to 0.75%, its highest level in nearly a decade.  The move has widely been seen as one that should create a safety net for a probable financial slump over various issues surrounding Brexit, especially considering how hard the Sterling has been hit recently.  The Bank's base interest rate has remained at 0.5% since 2009, lending extra weight to their decision to raise rates.
This should theoretically help customers with savings accounts, as banks are meant to pass on the difference made by increasing interest rates for mortgages and loans to savings account holders.  However, large banks such as Lloyds, Nationwide, RBS, Barclays, and HSBC have only increased rates for loans and mortgages, without passing on the rate increase to savers.  The Bank of England's statistics show that, in comparison to the official 0.25% rate rise announced, banks have on average only increased interest rates on UK current accounts (the most commonly held account by the general public) by 0.09%, a dismal return when compared to rises in mortgage and loan rates.
Campaigning groups and consumer charities have hit out at the move, accusing banks of hypocrisy.  James Daley, director of the group Fairer Finance, said: "It's been a problem for decades that the banks always pass the pain onto savers but not the benefits."
He continued: "It is particularly egregious after so many years of dismally low savings rates.  The government and regulators should put pressure on them to play fair at times like this.  It's not fair, and I think something needs to change."
One potential change may come about with the increasing rise of so-called 'challenger' banks, whether new high-street institutions or online-only firms, that can offer both more competitive rates and better customer service than the large established firms.
Mark Carney,  the Bank of England's Governor, has recently stated that the Bank "authorised 40 more banks", allowing them to trade publicly and start to build a customer base.  Newer firms are often better at  bringing in new customers, with more established firms often content to allow customers to be brought in by name alone. Challenger banks will often offer favourable rates and more flexible accounts for graduates, students, etc. as well as simply having easily understandable services.
While shopping around for accounts may well help some savers, some analysts are pessimistic as to the actual benefits accrued.  Mick McAteer, director of the Financial Inclusion Centre, said that switching to a savings account with the highest realistic interest rate, of about 1%, would save the average consumer only about 20p a week, an "immaterial rise" that would not be worth the switch.