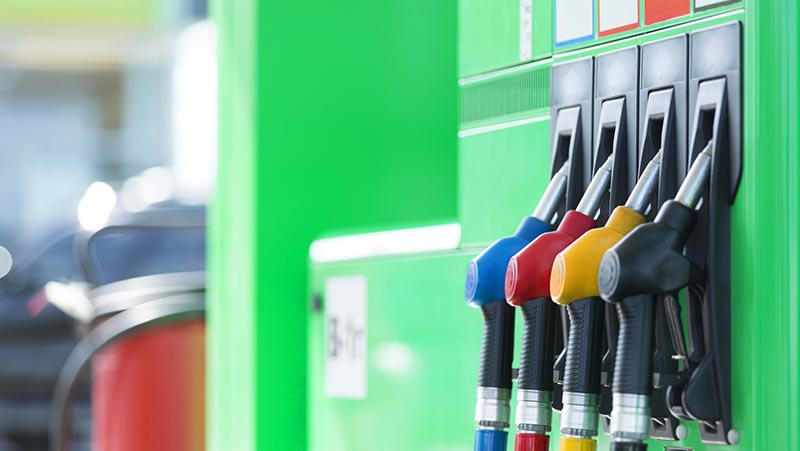 Sales for Diesel Cars Continue to Fall
The Society of Motor Manufacturers and Traders (SMMT) has published figures showing that sales of new cars in the UK declined for the 11th consecutive month during February this year.
The drop mostly caused by the increasingly stagnant diesel market being unable to offset growth in petrol and alternatively-fuelled vehicle (AFVs) sales. 80,805 new cars were registered in the UK in February, which is 2.8% lower than this time last year.
28,317 new diesel cars were sold last month, which represents a 23.5% decline in sales from the previous February. This has seen the market share of diesel cars drop by almost 10% from this time last year to settle at 35%. Meanwhile, the SMMT figures show that sales of petrol cars and AFVs have both risen over the course of the year by 14.4% and 7.2% respectively, although these increases haven't been enough to counteract the effect of the fall in diesel sales on overall car sales figures.
Howard Archer, the EY Item Club's chief economic adviser warned that "squeezed, uncertain consumers are still reluctant to make major purchases" which was partly to blame for the "sustained loss of momentum in the sector", evidenced by car sales falling for 11 months in a row.
However, whilst February was the 11th consecutive month during which car sales have fallen, analysts have pointed to signs that the market has gone through a particularly tricky period, and will recover in the near future.
While sales fell in February, the fall was not as pronounced as the 9.7% drop seen in January, and is a further improvement over the months toward the end of 2017, during which sales fell by double figures.
Samuel Tombs, chief UK economist at Pantheon Macroeconomics, pointed to these sales trends to assert that "February's car registrations data suggest that new buyer demand is beginning to recover, having weakened substantially last year".
The month-on-month improvement seen in February is particularly promising as February is a traditionally weak month for the car industry due to the number plate change occurring in March. Mr Tombs went on to point out that "the key test of the market will come in March, when around one-quarter of all cars are registered".
However, Mike Hawes, chief executive of the SMMT, cautioned that there may be "further softening, given March 2017 was a record as registrations were pulled forward to avoid VED changes" in April 2017.
Mr Hawes added that "although the new car market has dipped, it remains at a good level despite the drop in demand for diesel. Consumers should be reassured, however, that the latest cars are the cleanest in history and can help address air quality issues, which is why they are exempt from any restrictions."
Consumer concern over clean vehicles has impacted upon sales of second hand diesels as well, which have steadily declined since the Volkswagen emissions scandal broke towards the end of 2015.
While you're here, check out our new-look car insurance comparison page where you can find the best deals when you need to renew your policy.