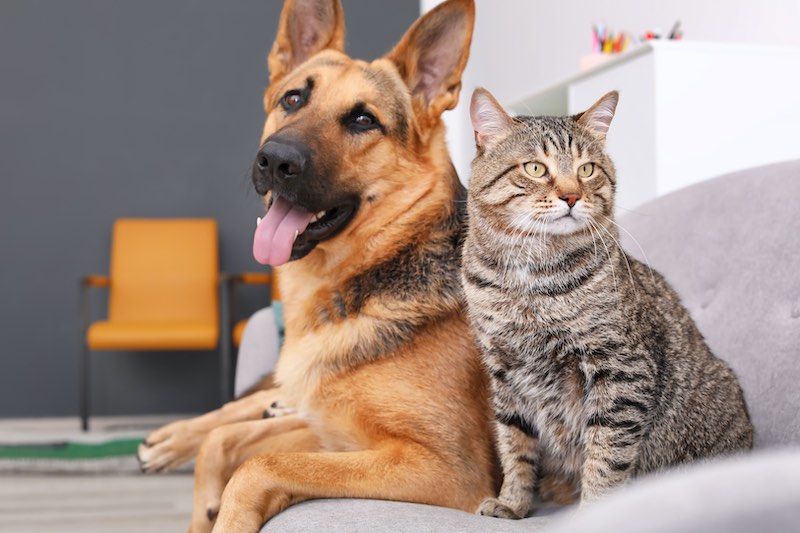 Rising Insurance Costs Are Pet Peeve for Animal Owners
Many Britons adopted pets during the coronavirus crisis, but those seeking insurance for their four-legged friends may have to pay a pretty penny.
Which? consumer group has found that premiums on pet insurance policies are creeping up. A survey of more than 1,100 Which? members revealed that lifetime pet insurance policies cost £420 a year for dogs and £264 for cats. However, dozens of respondents spend more than £1,000 a year for pet insurance.
Price was the most common complaint pet owners have about their insurance, with nearly one in five (19%) expressing frustration with the cost of their policies, including increasing premiums.
Seven in 10 policyholders have seen a rise in their premiums since their last renewable, with premiums increasing by an average of £84 a year for dogs and £40 for cats.
The cost of pet insurance increases as pets age and develop pre-existing health conditions. Owners of dogs aged 10 to 12 years old pay, on average, 80% than those with dogs under the age of four.
Similarly, cats aged 10 to 12 are 76% more expensive to insure than cats under three years old.
The high cost of pet insurance is putting some animal lovers off purchasing cover. Nearly half (46%) of the 478 pet owners without insurance that Which? surveyed said they thought policies are too expensive. 22% said they thought pet insurance wasn't worth having.
Pet owners without insurance usually fund vet treatment from their own pockets, with 16% "self insuring," saving money to cover future treatment costs.
Among pet owners with insurance, around a third (31%) had made a claim for their dog and a quarter (24%) had claimed for their cat.
Jenny Ross, money editor at Which?, said: "High vet bills could be crippling for some people, so many animal lovers think pet insurance is a cost-effective option. But we have found rising insurance costs and premiums can give policyholders an unwelcome shock.
"There are a few things you can do to help rein in the cost of insuring your pets. The earlier you get cover, the better. A younger animal will have fewer pre-existing conditions, making for fewer exclusions and greater choice between policies."