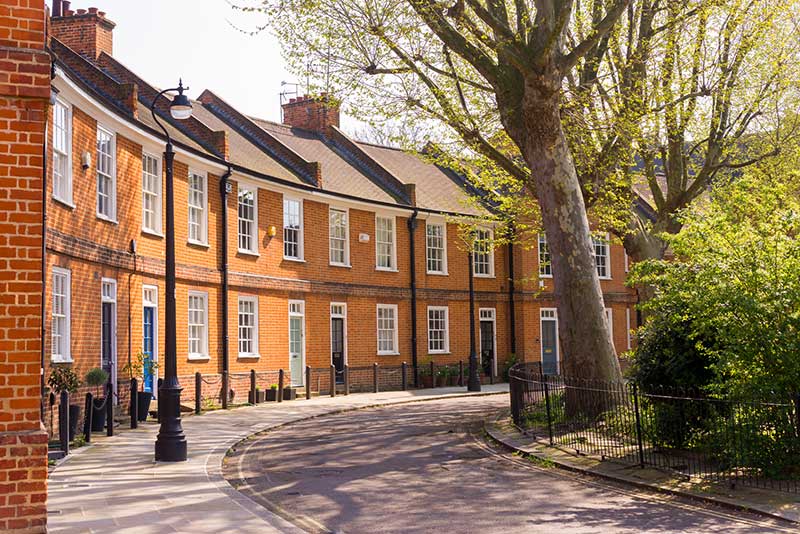 Rightmove Reports Record High Asking Prices
This month has seen asking prices for  properties in the UK driven to a record high.
The average price for  properties newly entering the market is continuing to increase for the third consecutive month and is now up to £309,439.
A new report by Rightmove, a real estate and property website, explains that the 0.4% rise seen in May, which equates to +£1,364, is being spurred by the dwindling stock available in the north.
Nationally, the report notes that a 'stronger' number of sales were agreed in May. Agreed sales were down 2% from May 2017 but up 5.4% from May 2016.
North-South divide remains entrenched
The report further notes that huge regional differences are persisting  between the property markets int the north and south of the country.
On average, there has been 4.3% reduction in the available stock for buyers in the northern regions. The report explains that this gives sellers 'potential upwards pricing power', meaning that the restricted market enables prices to surge.
By contrast, each of the southern regions reports that available stock is up by 17.5% compared to a year ago. The greater choice places the market in the buyers' hands, with some downward price pressure.
For thisismoney.com Brian Murphy, head of lending for Mortgage Advice Bureau said: 'This month's report suggests that asking prices are, in many regions of the UK, hitting all-time highs, but that the fragmentation that we've seen over the last few months appears to be continuing.'
Regionally, the greatest overall drop in stock was in Wales and Scotland with 10.3% and 10.4% fewer properties for sale now compared to a year ago respectively.
The East of England has 24.9% more properties up for sale, and the South East has 20.0%. London has seen a smaller increase of 16.4%.
London prices continue to drop
In London, however, the end of the spring market saw prices fall for the tenth consecutive month at -1.0%  according to the Rightmove report.
Miles Shipside, Rightmove director and housing market analyst commented:
"This month sees the largest fall in the price of property coming to market since January, as new-to-the-market sellers recognise that the traditionally busier spring selling season is drawing to a close"
London has 16.4% more available inventory than at this time a year ago, fuelling a buyers' market in some areas.
Shipside suggested that there are limited tactics available to sellers, and that as a result lowering prices is the only way to compete.
Despite being down 0.9% on a monthly basis and 1% annually, the average property price in London remains the national high at £631,737.
This is in stark contrast to the North East of England, in which the average price fell 0.5% to £148,098.
Shipside even attributed the World Cup as a potential cause for the changes in the market: "With the normally more active spring buyer market over and with some potential buyers likely to be distracted by summer holidays and World Cup-itis, the goal posts have just moved."