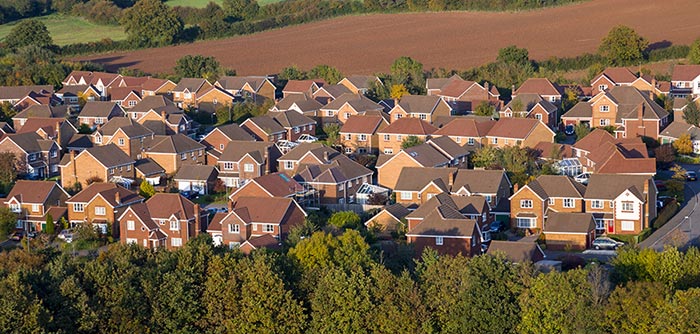 Rightmove Reports Falling Asking Prices in Autumn
Despite the news last week from Halifax showing that property values had reached a record high of £225,826, new data shows that some properties already on the market are undergoing a spate of reductions.
Real estate website Rightmove, which claims to have 90% of the houses sold in the UK on their site, declared that 37% of the properties that they list have lowered their asking price, by an average reduction of 6.3%, since first being put on the market. Director of Rightmove, Miles Shipside, called this "an impromptu autumn sale". He said that a slump to some degree is typical at this time of year but described this as "the largest proportion of sellers on the market having reduced their initial asking prices at this time of year since 2012."
Based on their analysis, Rightmove concluded that the first three weeks is the most crucial time for any house on the market. Miles Shipside explained that sellers pricing their properties too highly can "jeopardise that vital initial three-week period" which can necessitate "a series of price reductions while potential buyers watch and assume that no-one is buying your property because something is wrong with it other than the price."
Estate agents and sellers over valuing their properties has an especially profound impact with Christmas approaching – a time during which buyers typically turn their attention, and capital, away from the housing market. Shipside predicted that house prices may continue to fall in the near future, due to factors such as the recent interest rate rise. A slump would lead to sellers becoming reluctant to sell at such low prices, while buyers wait in the hope that prices may fall even lower.
Lucy Pendleton, Director and co-founder of estate agent James Pendleton, advised that sellers could generate extra interest in their properties through offering a large discount. "By dropping the asking price in increments all you succeed in doing is making your property look stale and unwanted, with none of the surge in viewings that a keen discount can bring." She said that rather than focusing on the cash value of a price drop "a reduction should be in the order of at least five per cent if you want to drive substantial interest, which, ironically, can result in you achieving the price you originally wanted anyway."
This advice was further borne out by Kevin Shaw, national sales director at Leaders: "Overall, demand from buyers remains strong across the country and sellers can be positive, but now is not the time for over-optimism. Starting too high and having to reduce the price can result in a property going stale on the market and possible further price reductions later, which no seller wants. Being realistic achieves far better results in the end."
While the news of these pre-Christmas price cuts comes on the heels of the UK hitting the highest average house price as assessed by Halifax last week, some, such as the Royal Institute of Chartered Surveyors take it as evidence that the housing market is in danger of stalling and falling. RICS reinforced the warnings that the housing market may suffer during the coming traditionally slow winter months.