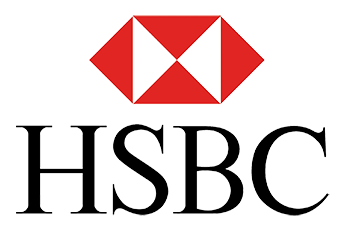 Rewards Credit Card Launched by HSBC
HSBC has launched a credit card in the UK that allows customers to earn points as they spend.
The HSBC UK Rewards Credit Card allows cardholders to accumulate reward points on everyday purchases, both in-store and online. When first signing up to the card, customers will receive 2,500 reward points worth £25, once they make their first purchase with the card. They will then receive a further 2,500 reward points each year for the first five years, as long as they spend over £10,000 a year.
On top of the potential £150 worth of reward points a customer can accumulate in the first five years, cardholders will also receive one point, worth 1p, for every £5 spent with the credit card. The first six months are interest-free on both purchases and balance transfers, although balance transfers do come with a 2% fee. The card comes with a representative APR of 21.9%.
"We designed this card by listening to customer feedback, giving the cardholders unrestricted freedom to use their rewards as and when they see fit," said Madhusudan Kejriwal, head of unsecured lending and payments at HSBC UK. "It also offers simplicity, convenience and flexibility on their ability to earn and redeem awards."
Customers using the new credit card will also receive an additional bonus of up to 10% back on reward points at participating retailers up and down the country.
Any reward points gained by a customer can be spent anywhere that accepts Mastercard. Customers can redeem the points they've accrued via the 'Mastercard Pay with Rewards' app or online. All the customer has to do is log in to their app or website and select the 'Next Purchase' feature. Whenever the credit card is next used to make a purchase, the amount of money the customer has gained in points will be credited to their account.
Unlike many other reward credit cards previously seen on the market, customers with an HSBC Rewards Credit Card can redeem their points where they wish and not only at specific retailers linked to their provider. However, any reward points gained will be wiped after three years, so customers shouldn't wait too long before spending them.
In recent years, many banks and credit card providers have been cutting back on their reward credit card deals or closing them altogether. Today there are 62 reward credit cards on the UK market, down around 20% from the 77 recorded in May 2017. The reason for this stagnation in the market has been partly blamed on the EU interchange fees cap, introduced in December 2015, making the cards less profitable. Providers such as Asda Money, Tesco Bank and Capital One have all withdrawn or adjusted their reward credit card deals since the ruling.