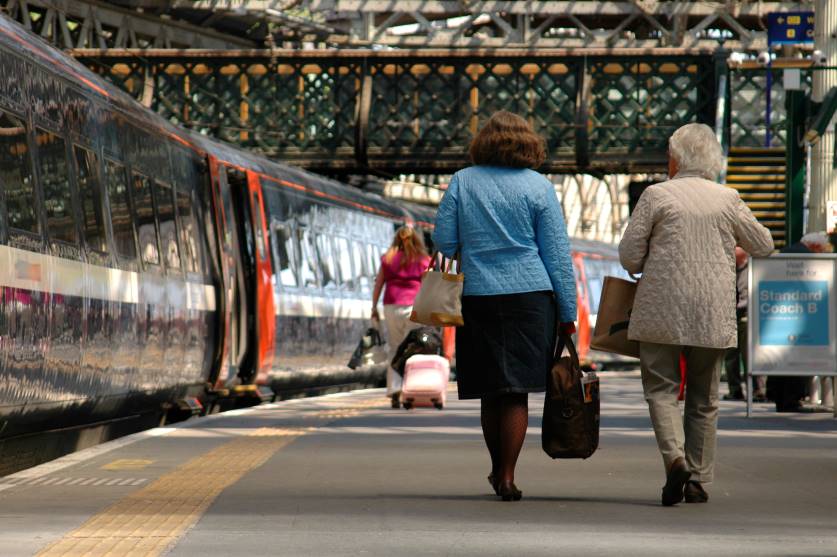 Rail Fares to Rise by 2.7% but Labour Promises Cuts
Rail fares in the UK are set to rise by an average of 2.7% in January, but Labour has promised to cut ticket prices by up to a third if it wins the election.
The announcement of the price hikes was made by industry body the Rail Delivery Group and will come into effect on January 2 next year. Although the increases mean millions of commuters will have to fork out more for their journey to work, the annual increase is below the 3.1% rise seen at the beginning of this year.
This latest announcement comes as the Labour Party made its own ambitious pledge – to cut rail ticket prices by a third if it were to come into power after the General Election on December 12. The challenging party has long argued for nationalisation of the railways, and it has also promised free rail travel for children under 16 and to create an online booking portal, without booking fees, for all trains in the UK.
"Privatisation has created one of the most complex, exploitative and expensive ticketing systems in the world," said Andy McDonald, Labour's shadow transport secretary. "Labour will scrap the bewildering and outdated fares and ticketing system that discriminates against part-time workers, discourages rail travel and excludes the young and low paid.
"Labour is on the side of passengers, which is why we will introduce a simpler, fairer and more affordable system for all. Labour will deliver a railway in public ownership for the many, not the few."
The leader of the Labour Party, Jeremy Corbyn, said: "Travelling by train is my favourite way of getting around the country but for too long a fragmented and privatised rail system has ripped off passengers. Taking back control of our railways is the only way to bring down fares and create a railway network that is fit for the future. Labour will bring about real change on the railways because we are on the side of the passengers."
However, the Transport Secretary, Grant Shapps, said: "This is another desperate attempt from Labour to distract from their inability and unwillingness to be straight with people on where they stand on Brexit, and the fact whey would raise taxes on low and middle-income workers across the country.
"You simply cannot trust Corbyn to deliver what he claims. His ideological plans would wreck our economy, cost people their livelihoods and with the help of Nicola Sturgeon, would waste the whole of next year on two more chaotic referendums."
This latest pledge from Labour is one of several bold and ambitious promises made by the party. Earlier in the election campaign, Labour also promised free full-fibre broadband for every home in the country by 2030, in one of its more controversial plans. The UK will have a better idea if any of Labour's promises can be met after the General Election in ten days' time.