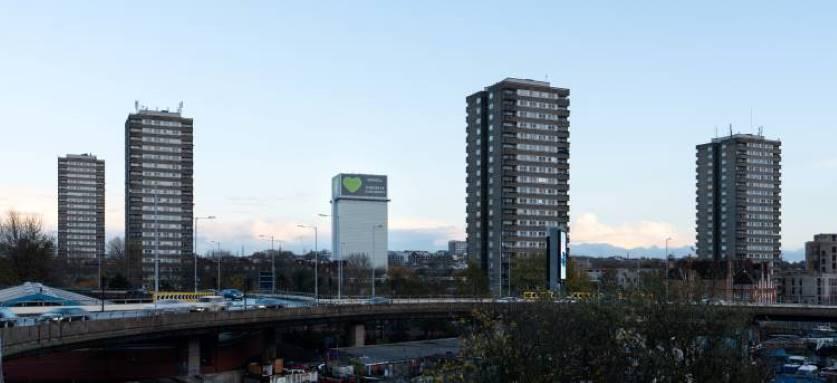 Pre-mortgage cladding checks to be reduced for flat buyers
The government has announced that home-buyers purchasing flats in buildings lower than 18m will no longer be required to provide safety details on external walls in order to get a mortgage.
The rule change, which will only apply in England, has been welcomed by HSBC, Lloyds, and Barclays who all say the move will pave the way for industry guidance to be updated.
The move comes after industry experts voiced concern over the hefty bills flat owners were facing in order to remove cladding after the Grenfell Tower fire.
Since 2017, thousands of blocks of flats have been found to contain the same dangerous cladding that caused the spread of the Grenfell Tower fire in which 72 people died.
Many residents have had to pay out thousands of pounds in order to remove the material and fix other safety-related issues. This has left many unable to sell their properties as they have negative equity.
Mortgage lenders subsequently began asking home-buyers to provide evidence of external wall safety as a requirement for approving mortgage applications for flats in tall buildings.
However, after the government extended its advice to include more properties at the start of 2020, mortgage lenders have been asking for the same assurances for a much wider range of homes, including those without cladding.
Robert Jenrick, the Housing Secretary, has now said that guidance would be amended so that leaseholders in low-to-medium-rise blocks are exempt from the requirement.
Jenrick said the change was being made in the light of fresh advice from fire safety experts who were commissioned by the government to investigate earlier in the year.
"In the small number of cases [in purpose-built tower blocks below 18m] where there are known to be concerns these should be addressed primarily through risk management and mitigation," Jenrick added.
"Fire-risk assessors and lenders should not presume that there is significant risk to life unless there is evidence to support this.
"This would ensure that they respond only to the evidence and adopt a far more proportionate and balanced approach."
Jenrick praised major leaders for agreeing to amend their rules, adding: "I hope and expect other lenders to follow suit swiftly."
Lucy Powell, shadow housing secretary said there was a "cosy relationship between developers and the private inspectors they handsomely pay".
"The government should think again about its arbitrary definition of high-risk buildings," Powell added.