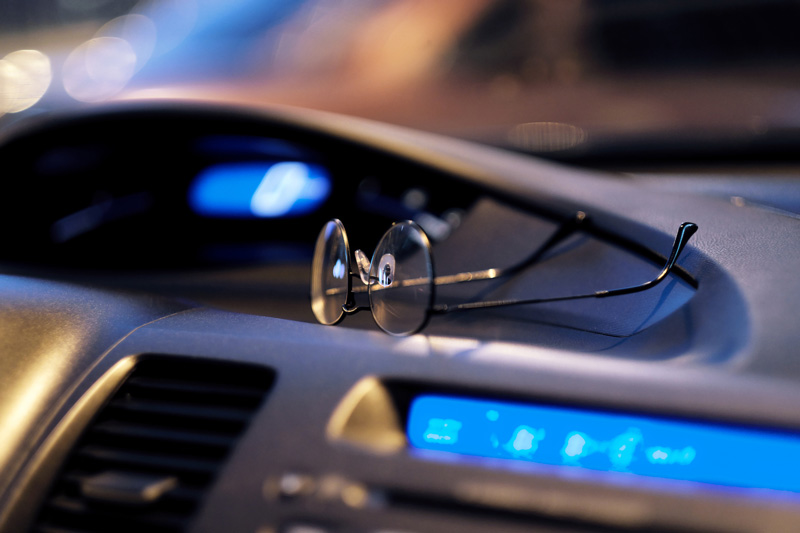 Police to Implement Roadside Eyesight Tests That Could Result in Licenses Being Revoked
Three police forces will be implementing roadside vision checks as part of a life-saving crackdown on road safety in the UK.
Drivers who fail to read their number plates from 20m could lose their licenses on the spot.
The road safety charity Brake and opticians firm Vision Express are supporting the effort from Thames Valley, Hampshire and the West Midlands forces, who will be running these checks.
This is part of an effort to prevent drivers with legally unacceptable vision putting people's lives at risk on the roads.
Sergeant Rob Heard of the Surrey Police Force said: "Road police officers will be carrying out the checks on drivers' vision 'at every opportunity'".
The roadside eyesight tests can only be carried out in daylight and will be carried out between 8am and 9pm.
On evenings and weekends, if the police believe that the circumstances merit immediate action, they can impose bail conditions.
The ability for an officer to revoke a license is known as Cassie's Law, which enabled police to take immediate action against motorists who fail eyesight tests.
This was introduced in 2013 after Cassie McCord, a 16-year-old, was killed after being hit by the car of an 87-year-old driver in Colchester, Essex.
During the investigation into her death, it was revealed that the driver had failed a police eyesight test days earlier. However, he was able to continue driving as the Police formerly notified DVLA in writing or by fax which in some cases meant that the revocation of the licence could take up to 4 days.
The insurance firm RSA estimated in 2012 that 2,874 casualties a year are caused by poor vision.
Jonathan Lawson, the chief executive of Vision Express, said: "We believe official Government statistics on the impact of poor sight on road safety are the tip of the iceberg and we know the public feel the same as we do about tackling poor driver vision."
Research by the Association of Optometrists published last year found that 35% of optometrists reported seeing patients with vision below the legal limit continuing to drive.
The police forces' partners are calling for a recent eye test to be a requirement when licenses are renewed every 10 years.
Those working with the police forces are urging for recent eye tests to become a requirement for when licenses are renewed every decade.
These changes are coming into effect after Surrey Police posted dash-cam footage of a near-miss incident last week.
An 87-year-old driver turned the wrong way onto a main road, narrowly missing a police car. He failed a roadside eye test and gave up his driving license voluntarily.
Police reported he could read a plate from just 7.3m (24ft) away. The legal requirement is an ability to read from a distance of 20.5m (around 67ft).
Joshua Harris, the director of campaigns for Brake, said: "It is frankly madness that there is no mandatory requirement on drivers to have an eye test throughout the course of their driving life.
"Only by introducing rigorous and professional eye tests can we fully tackle the problem of unsafe drivers on our roads."
If you do have problems with your eyesight, it's important to let your car insurance provider know if asked when you sign up for your policy, otherwise your cover may be invalidated.