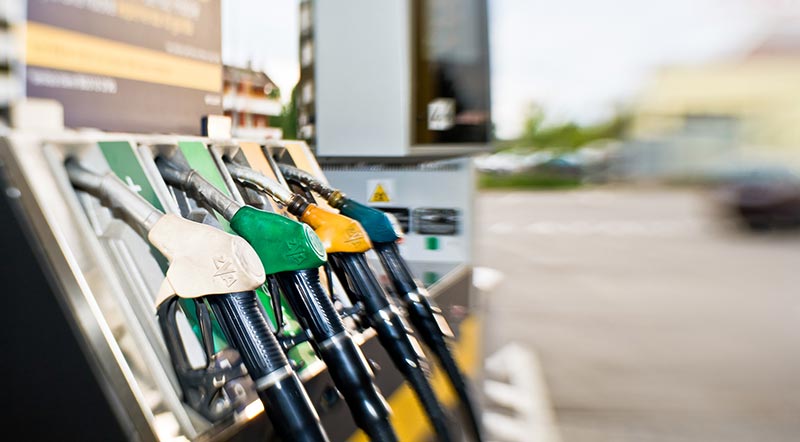 Petrol Prices Plummet in November
Retailers slashed petrol prices by more than 5p per litre during November.
This is the biggest drop in fuel costs since January 2015, and is a sign that retailers are passing on savings made due to falling wholesale prices.
The RAC's 'Fuel Watch' showed that unleaded fell from 130.61p to 125.43p (down 5.18p) in November whilst diesel dropped 2.5p from 136.93p to 134.42p. However, customers are still being overcharged.
RAC fuel spokesperson Simon Williams said:
"The oil price plummeted by 24% throughout November which proved to be positive for motorists – indeed we haven't seen such a large drop in average prices in nearly four years. Having finished October at $75, a barrel of crude ended the month only costing $57 which sent wholesale prices tumbling even though the value of sterling dropped by 2%.
"This should have translated to the average price of petrol being around 120p a litre, but retailers chose not to pass on the savings meaning the current average still remains unnecessarily high at 125.43p. While one of the big four supermarkets has consistently cut the price of unleaded the others haven't by as much which has meant the UK average price didn't drop as much as it should have done."
He criticised fuel retailers, suggesting that whilst petrol ought to reduce by 7p per litre in the next fortnight and diesel by 5p, it seemed unlikely.
He blamed this on "retailers' current track record," saying "we can only hope they are planning some cuts in the run-up to Christmas with a view to getting more shoppers into their stores."
Williams remarked that retailers have dragged their heels when it comes to reducing prices on the forecourt, despite wholesale unleaded petrol costs falling from mid-October.
"In the last six years we haven't seen retailers take this much margin from selling a litre of petrol over such a protracted length of time."
He claims that the RAC had previously made comments about this mark-up.
"For some time prior to this we had been happy to praise retailers for passing on wholesale savings on the forecourt and say there was little evidence of 'rocket and feather' pricing. Now, however, there is very clear proof that many retailers are operating 'rocket and feather' policies."
The 'rocket and feather' effect refers to retailers passing on the full increase in prices to customers when oil prices rise – like a rocket - but when oil prices drop, the retailers do not reduce their prices at the same rate, so prices drift down – like a feather.
Globally, data has shown that the global supply of oil is running ahead of demand, and so prices have sagged.
Opec, the cartel of the world's largest oil producing countries, will meet next month, and may well curb the supply in order to support the price of crude oil.
Morgan Stanley commodities strategists Martijn Rats and Amy Sergeant wrote in a research note that "we expect that Opec will manage the market in 2019 and assess the probability of an agreement to reduce production at around two-in-three,"
If that does occur, they said, Brent crude prices are likely to return up to around $70 a barrel.