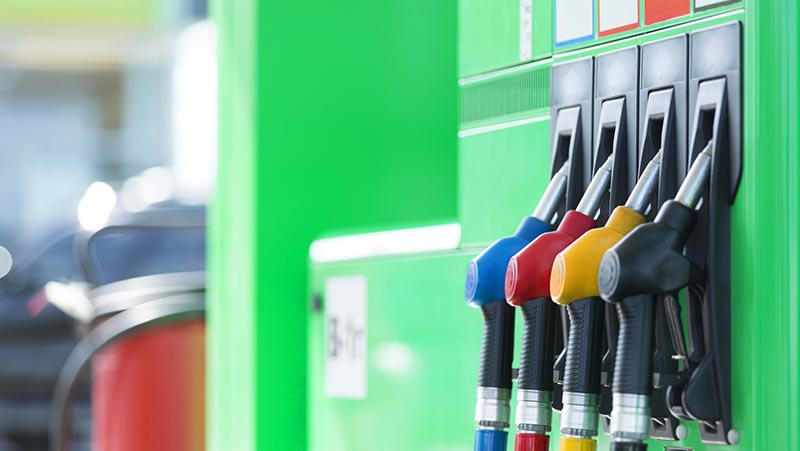 Petrol and Clothing Price Increases Push Inflation to Two Year High
Inflation as measured by the Consumer Price Index (CPI) has increased to 1.2% for November, reaching its highest level since October 2014.
Inflation grew from 0.9% to 1.2% between October and November this year, exceeding the 1.1% predicted by economists polled by Reuters earlier in the month.
CPI inflation tracks the movement in price of an average 'market basket of goods' (a selection of basic commodities including food, clothing and transport) over the year to a given month.The increase this month was driven largely by increasing costs for petrol, clothing and "a variety of recreational and cultural goods and services, most notably data processing equipment". These rises were offset partially by falling costs for air and sea travel.
The CPI does not take into account housing costs, but the CPIH measure that does is set to become the officially used statistic for inflation as of March next year. CPIH in November rose to 1.4%, from 1.2% in October.
Various factors including the fall in the value of sterling over the past few months have contributed to rising costs of living in the UK, as inflation starts to pick back up after around 18 months of hovering around (and occasionally dropping below) 0%. The effect of the drop in the pound is slowly making its way from the factories to the customers, as added wholesale costs for raw materials start to trickle out of the factory gate, although a slight boost for sterling in November meant that this effect was stymied a little.
Falling sterling means that retailers' costs go up, and aside from simply absorbing extra costs and letting profits take a hit, the only option available to them is to pass costs on, either to customers or somewhere else in the supply chain.
Richard Lim of Retail Economics explained that, for the most part, retailers will spread their added costs across these various options, but that this still means that "households will have to share some of the pain".
"How much pain and how quickly it feeds through will be critical in determining the strength of spending next year," he said.
The general consensus is that inflation is set to continue rising for the time being, as the factors responsible for this latest push are likely to carry on exerting their influence, if not intensifying it - in particular pressures from the falling value of the pound.
As Scotiabank's Alan Clarke explained: "There was a scattering of monthly increases for exchange rate sensitive components that were higher than the seasonal norm. This to me represents the early signs of the pound's depreciation feeding into the inflation data. There is plenty more where that came from."
The Bank of England is predicting that inflation will keep heading up, reaching 2.7% during next year, and staying comfortably above 2% through the next half decade.