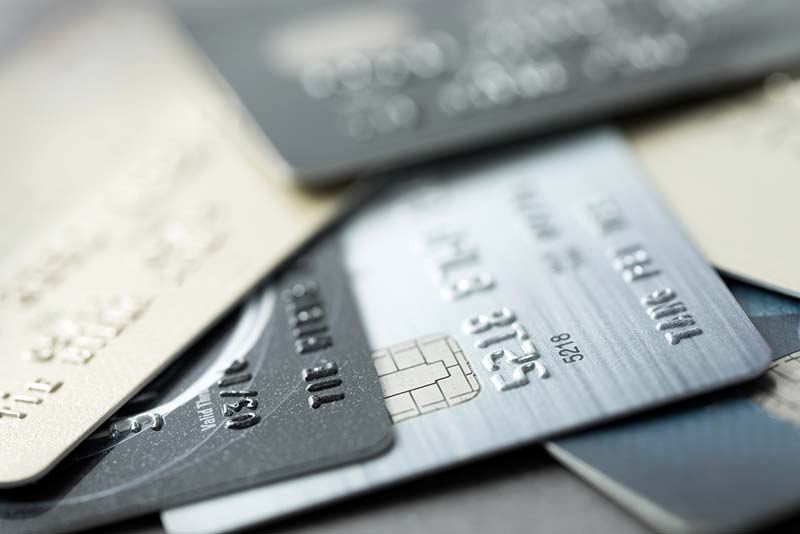 Personal Borrowing Levels Falling, Bank Reports
Lending to British consumers slumped to a three-year low in October amid economic insecurity about Brexit, Bank of England figures released Thursday reveal.
The annual growth rate of unsecured household borrowing, including credit cards, overdrafts, and personal loans, fell to 7.5%, down from 7.9% in September. This was the lowest level of consumer borrowing posted since May 2015 and significantly down from the peak of 10.9% seen in November 2016.
The Bank of England said consumer lending has been depressed by uncertainty about the UK's exit from the European Union, but could rebound once the terms of any Brexit became clear.
There was just a £0.894bn increase in unsecured consumer lending in October, below forecasts of a £1bn rise.
The decline in household borrowing mirrors a fall in consumer spending, which has remained low over the autumn, after a surprisingly robust summer.
Mutaz Qubbaj, CEO of savings app Squirrel, said: "Consumers may not have quite slammed the brakes on their spending habits since the EU referendum two and half years ago, but there's been a very definite slowdown with the annual growth rate of consumer credit continuing to ease off in October.
"As the spectre of Brexit looms, Britons are clearly thinking twice about diving into even more debt. They're tightening their belts as lenders are becoming more cautious."
Although consumers and lenders are squeamish about unsecured credit, mortgage approvals have climbed, despite a stagnation in house prices.
The Bank of England found that the number of domestic mortgages approved rose to 67,086 in October, from 65,726 in September. This was the highest figure seen since January and significantly above economists' forecasts.
Net mortgage lending, which often lags behind approvals, rose to £4.121bn in October, up from £4.015 in September and exceeding all projections.
Although home purchases has been buoyed, major mortgage lenders found that house price growth across the UK has slowed to its lowest rate in five years. The flatlining has been driven by a drop in domestic property values in much of Central London, where taxes on the purchase of expensive properties and economic insecurity has dampened the interest of investors, especially from overseas.
Chief economic adviser at EY ITEM Club Howard Archer said: "October's rise to 67,086 [mortgage approvals] does not materially change our perception that the housing market is still finding it tough in the face of still limited consumer purchasing power, fragile consumer confidence and wariness over higher interest rates."
On Wednesday Governor of the Bank of England Mark Carney warned that a "disorderly" exit from the EU could slash 30% off property values across Britain, amid economic turmoil worse than that which followed the 2008 financial crisis.
While consumers slowed borrowing, corporate credit has increased. The Bank of England found that the total amount of outstanding borrowing from businesses grew by £5.8 billion in October, following a decline of £1.9 billion in September. While increased commercial borrowing could suggest optimism from businesses, Samuel Tombs, chief UK economist at Pantheon Macroeconomics, warned that it could also be an indication businesses were bracing themselves for a difficult 2019. "Some firms might be locking in finance now, just in case Brexit impairs credit markets early next year," he said.