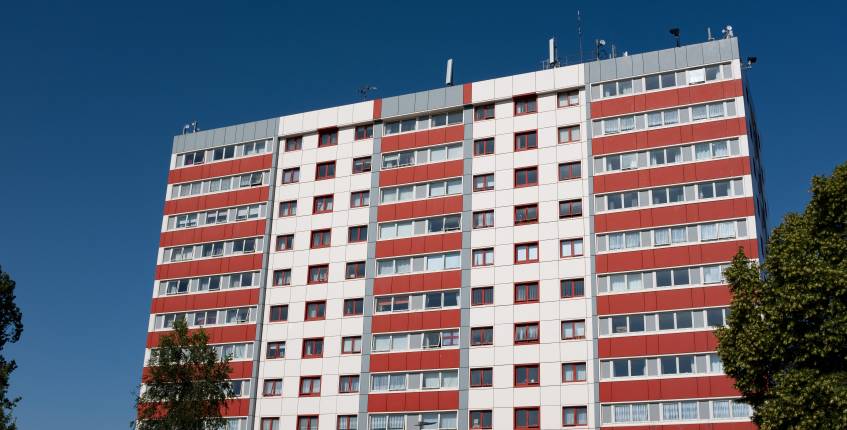 Owners still struggling to sell flats hit by cladding crisis
Thousands of homeowners are trapped in flats that cannot be sold or remortgaged despite the government's attempts to convince banks to forgo fire-safety checks on low-rise apartments.
In July, the government announced the EWS1 certificates would no longer be required on buildings shorter than 18 metres. EWS1 certificates for external wall surveys became common after the Grenfell tower disaster.
However, building societies and banks are still going through with checks, which are taking several months to carry out due to a shortage of fire engineers.
There are several thousand low- and medium-rise buildings throughout the UK, so tens of thousands of people are estimated to be caught up in the cladding crisis.
The largest housing associations in London have said that over 1,200 sales of flats in their blocks have been adversely affected by the issue.
Lenders have become more reluctant to provide mortgages to those buying particular flats since many costly safety failings have been revealed by checks carried out since the Grenfell tower fire. Surveyors have also been particularly cautious.
The financial sector representative body, UK Finance, have said that some mortgage providers are still asking for surveys to be carried out on low-rise buildings as the government is still yet to withdraw its advice to carry out checks on buildings irrespective of height.
A UK Finance spokesperson said: "Lenders' policies reflect their respective commercial and risk appetites for lending on flats with cladding, recognising that both the government's advice note and the Royal Institution of Chartered Surveyors' guidance in this area both remain in place."
Co-leader of the End our Cladding Scandal campaign, Giles Grover, said that thousands of homeowners are stuck in flats that cannot be sold, with many facing steep bills for repairs.
"This crisis shows no sign of ending because we now know too much about the safety failings in buildings of all heights," Grover said.
"The government needs to take control of the situation from assessment to remediation rather than leaving it to the market and lumbering people with unaffordable bills for issues they played no part in causing."
A Department for Levelling Up, Housing and Communities spokesperson said: "We've clearly set out that EWS1 forms should not be requested for buildings below 18 metres."