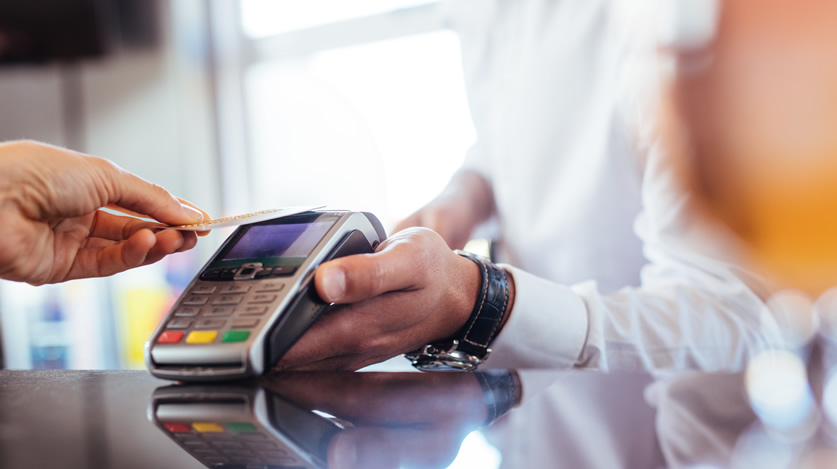 One in Ten UK Adults Are Now Cashless
More than 5 million people in the UK hardly ever make cash payments anymore, according to a report by UK Finance.
The latest research from the trade association for the UK banking and financial services sector revealed that 5.4 million adults made just one or no payment per month with notes and coins last year. That figure is around 2 million more than 2017, when just 3.4 million people used cash once or less per month. The decline of cash payments in the UK is being fuelled by the rise of contactless cards and phone payments, and it is a concern for the future of ATMs in the country. There were 7.4 billion contactless payments made in 2018, a 31% jump from 2017.
Despite the rise in cashless payments, the data revealed that 1.9 million people, or 4% of the population, still use notes and coins as their main form of payment. However, UK Finance has said that although credit card payments will become more common than cash transactions, the UK will not become a completely cashless society any time soon. But there have been recent reports that access to cash is becoming more difficult, especially in rural and remote areas were the number of free cash machines is rapidly declining.
John Howells, chief executive of ATM network operator Link, said: "The sharp drop in cash usage means that it is vital now to reform how cash is distributed to maintain broad, free access for all consumers. Link is determined to deliver this with the support of industry and regulators."
The UK Finance report found that over 39 billion transactions were made up and down the country by both businesses and individuals in 2018. Out of these, 34.9 billion were made by individual consumers and 4.4 billion were made by businesses, although business transactions are typically of a much higher value. The most common method of payment last year was debit cards, accounting for as many as 15 billion transactions.
Meanwhile, the number of cash payments in the UK last year was just 11 billion, down 16% from 2017. Cash payments made up just 28% of all transactions last year, which is a huge decline from a decade ago when in 2008 cash payments accounted for 60% of transactions. And UK finance has predicted that in ten years' time cash payments will make up just 9% of all transactions.
"More and more customers are now opting for the speed and convenience of paying with their contactless cards, or using mobile banking to check their balances and make transfers while on the move," said Stephen Jones, chief executive of UK Finance. "This rapid rate of technological change is set to continue over the coming decade, as people embrace the ever-widening number of ways to pay and manage their finances, depending on their needs and lifestyle.
"However, technology is not for everyone and cash remains a payment method that is valued and preferred by many, so maintaining access to cash will be vital to ensure no customers is left behind."