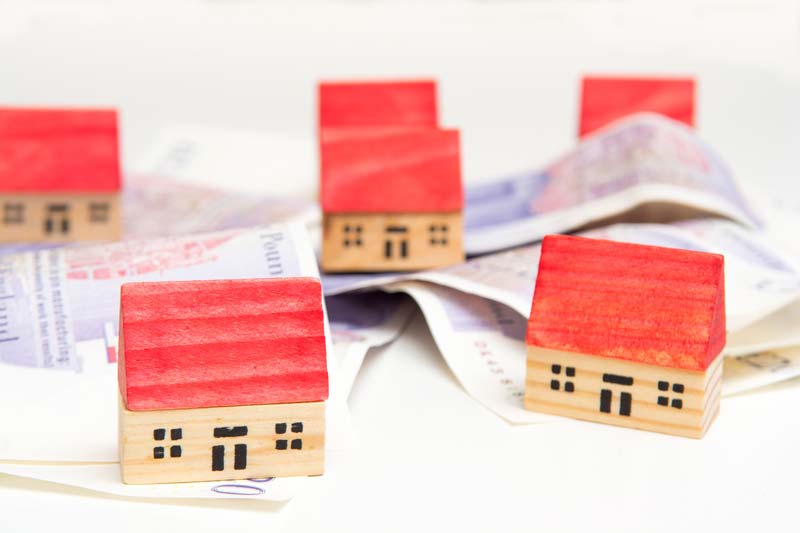 North-South House Price Divide Set to Narrow, Says Savills
House prices in the north of England are set to rise by 21.6% in the next five years, narrowing the longstanding gap between the North and South.
The report by upmarket estate agent, Savills, predicts that prices in London will increase by just 4.5% in the same time frame. Nationwide, house prices are set to grow by an average of 14.8%, or £32,000, to just under £250,000.
The difference in predicted growth London and the north is being attributed to the stagnant growth of house prices in the capital in recent years – with few signs pointing towards accelerated growth in the immediate future. Prices in the capital have risen 72% in the last 10 years alone but recently they have flattened out, giving the rest of Britain an opportunity to catch up.
Properties in Scotland and Wales are set to see increases in value by about 18% and 19% respectively, but the areas most likely to see the sharpest growth are Yorkshire and Humberside (20.5%) and the North West (21.6%). Birmingham and Manchester are also said to "have the capacity to outperform their regions" by attracting both local buyers and investors, with Wales potentially benefiting from the abolition of the Severn bridge toll charges.
Until recently, house prices outside of London have been slow to recover since the crash in 2008. Savills' head of residential research, Lucian Cook, described this as the 'legacy of the financial crisis'.
However, the pace of recovery is improving, as new mortgage affordability rules will help to prevent decreases in house prices, whilst the existing stricter mortgage lending rules (introduced as a result of the financial crisis) will provide some stability to the market.
Cook explains that mortgage regulation combined with gradually rising interest rates are what will really shape the market over the longer term, whilst describing 'Brexit angst' as the major factor affecting prices in the short term, especially in London.
It will be a while before prices in London see a return to full-pace growth - mainly owing to the fact that interest rates are set to rise earlier than initially predicted, and buyers are already struggling to afford purchases overall. Prices in the capital are, under some estimates, set to drop by 2% this year, before rising by 2.5% in 2021.
The Nationwide Building Society recently published their findings that showed that fewer properties were being put on the market as homeowners choose to stay put for various reasons. This has led to house prices increasing at the slowest annual pace in more than five years. An increase of around 1% is to be expected this year on average, despite the fact that unemployment is at a 40-year low, and borrowing costs are also historically low. It would seem that economic uncertainty and the squeeze on household budgets have left people less willing to take risks.
Savills' forecasts for greatest house price growth between 2019 and 2023:
North West, 21.6%
Yorkshire and Humberside, 20.5%
West Midlands, 19.3%
East Midlands, 19.3%
Wales, 19.3%
Scotland, 18.2%
North East, 17.6%
South West, 12.6%
South East, 9.3%
East Anglia, 9.3%