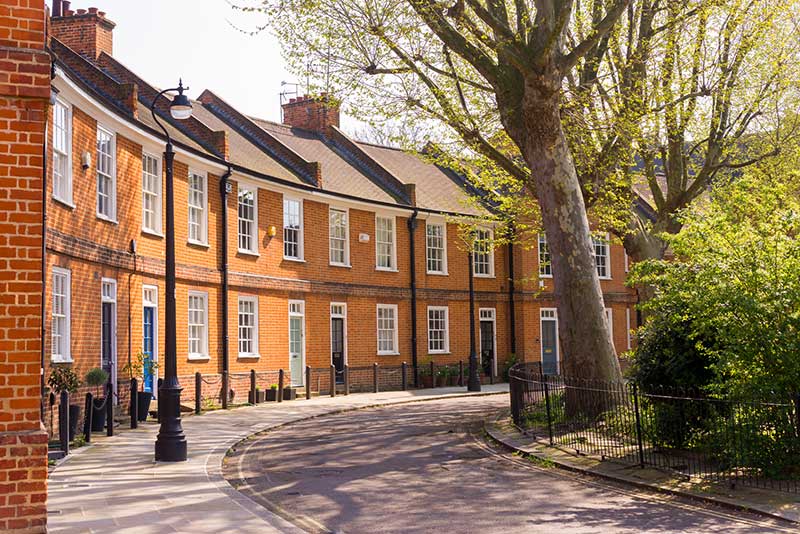 Nationwide Reports Jump in House Price Growth
House prices increased by 3.2% in January, up from a 2.6% rise in December according to  Nationwide's latest house price index.
The building society said that it found the figures surprising considering a reported drop in consumer activity in other sectors.
The increase in growth was the greatest since March last year but still falls short of the 5% growth rate recorded around June 2016 just before the UK voted to leave the EU.
Nationwide also found mortgage approvals to be at their lowest point in 3 years in December with only 61,000 approved, this is a drop of from 67,000 in the 12 months prior.
Robert Gardner, Nationwide's chief economist, said: "The acceleration in annual house price growth is a little surprising, given signs of softening in the household sector in recent months.
"Retail sales were relatively soft over the Christmas period, as were key measures of consumer confidence, as the squeeze on household incomes continued to take its toll."
Brian Murphy from the Mortgage Advice Bureau believed that a lack of available homes on the market meant that properties being offered for a reasonable buying price were still generally being sold at an inflated rate, "even against a backdrop of jitters in terms of consumer spending and stalling wage growth," he said.
The activity was found to have been subdued on both the supply and demand supply side of the market. "The flow of properties coming onto estate agents' books has been more of trickle than a torrent for some time now and the lack of supply is likely to be the key factor providing support to house prices," Gardner said.
The housing market in the next 12 months is expected to be affected by changes in the wider economy, although for various reasons including uncertainty over the Brexit negotiations, these factors remain hard to forecast accurately.
Growth is expected to be modest due to a squeeze on budgets which should stop house prices from increasing too much. This will be offset by low unemployment rates as well as fairly cheap mortgages which should mean that growth will not stop entirely.
The Nationwide also noted that a lot of young adults between the ages of 25 and 34 had stopped considering home ownership as an option altogether. They cited a recent survey which showed a massive drop in the percentage of homeowners who fit the 25-34 demographic from 57% to 37% in the last 10 years.
"Rather than just buying later, some would-be first-time buyers are not buying at all, perhaps because of growing affordability pressures," Mr Gardner said.